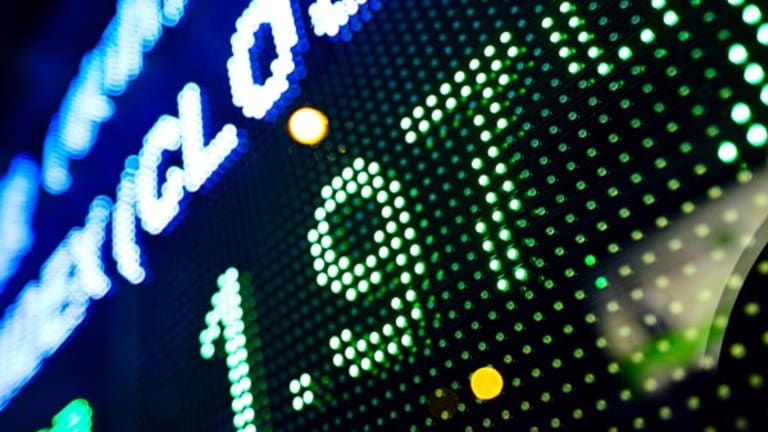 What's Ahead for Stocks Now That Fed Is Poised to Hike Rates
'At this point, it seems like only a string of disappointing economic reports could dissuade the Fed from acting next month,' says one analyst after Friday's jobs report.
Santa is coming in seven weeks. But investors are already anticipating another big event two weeks earlier.
That's when the Federal Reserve meets to decide whether to hike interest rates for the first time in nearly a decade. And the betting now is that Fed Chair Janet Yellen and her lieutenants will do just that.
The catalyst was Friday's stunningly strong jobs report, which upended widespread expectations that the Fed would wait until next year to raise rates.
"At this point, it seems like only a string of disappointing economic reports could dissuade the Fed from acting next month," said Matt Weller, senior market analyst at Forex.com.
What does that mean for the markets? More uncertainty--and a lot of ups and downs.
"You call it choppy, I call it a trading range," said Tina Byles Williams, CEO of FIS Group. "The difference is that choppy implies huge swings in one way or another. I don't see that kind of event."
Part of that problem is that investors have become so used to ultra-low interest rates.
"It has been so long since we've had an interest rate hike, we have this uncertainty as to what to do about it," Williams added. "Even though I'm seeing the tape hover between green and red, the trading band around which that is occurring is quite narrow."
The stronger-than-expected jobs report is being viewed as both a blessing and a curse. On the one hand, it showed that the U.S. economy is back on the growth track after several months of weakness. On the other, it reinforced Yellen's statement earlier in the week that a December rate hike is still a "live" possibility.
The likelihood of a December hike is now 70%, up sharply from a 30% chance several weeks ago, according to CME Group's Fed funds futures. 
Things could change again, however. There are more key economic reports before the Fed meeting, including another jobs report.
In the coming week alone, there will be reports on export and import prices, retail sales and producer prices for the past month. 
Investors got a taste of blink-and-you're-behind trading on Friday.
The S&P 500 was flat, the Dow Jones Industrial Average added 0.26%, and the Nasdaq was up 0.38%. But the market's finish was after opening in the green, plummeting to session lows by early morning, and turning mixed by the afternoon. 
Even if we don't make big moves in the final months of the year, benchmark indexes could still close out December at their highest year-end level in history. The S&P 500 remains around 1% below its May peak, while the Dow is just 400 points beneath its own.
Investors also have the tail-end of the third-quarter earnings season to sort through. In the coming week, retailers Macy's (M) - Get Free Report , Kohl's (KSS) - Get Free Report , Nordstrom (JWN) - Get Free Report , Fossil Group (FOSL) - Get Free Report , and J.C. Penney (JCP) - Get Free Report are scheduled to report. 
Media and telecom companies DISH Network (DISH) - Get Free Report , LionsGate (LGF) , and Viacom (VIAB) - Get Free Report are also due to release their quarterly performances.