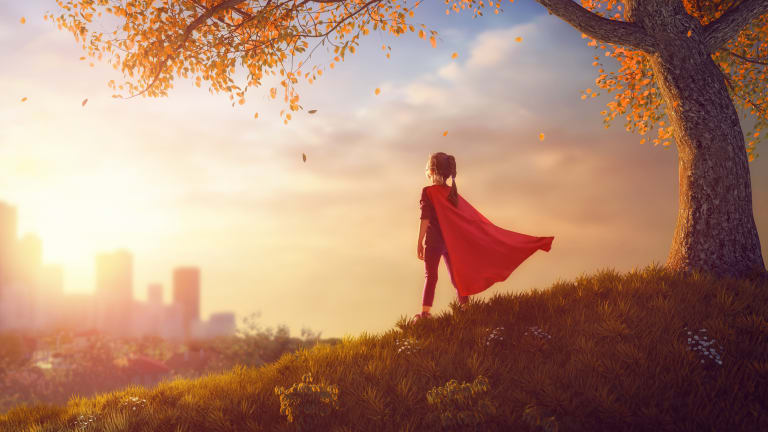 What's Hot Right Now on TheStreet That Will Change Your Investing Day
The market is back in rally mode. Here are several early reads from TheStreet's newsroom to get you thinking...and winning the investing day.
The bull market is alive and kicking. Sorry haters. 
One could thank earnings from big-cap all-stars such as Netflix (NFLX) - Get Netflix Inc. Report and Goldman Sachs (GS) - Get Goldman Sachs Group Inc. (The) Report for helping to beat down the bears that have lurked over the markets since February. With the positive vibes swirling around Wall Street (until the next Trump tweet...), TheStreet thought it would be a good idea to share some inspirational reads from around our newsroom. 
Note that since inspiration means different things to different people, not all the stories are warm and fuzzy pro Corporate America reads. Have to show some love to the haters, after all. 
PepsiCo Gets Slammed
Shorts are probably being inspired by this one on PepsiCo (PEP) - Get PepsiCo Inc. Report . Goldman Sachs slashed its rating to sell on the maker of Diet Pepsi and Frito Lay, TheStreet's Kinsey Grant reports. 
"We now view PepsiCo shares as likely to underperform Coca-Cola (KO) - Get Coca-Cola Company (The) Report and our beverage coverage given continued share losses in beverage, lack of upside to [Frito Lay North America] estimates and limited strategic optionality near-term," Goldman said. PepsiCo is a holding in Action Alerts PLUS. 
Watch TheStreet's interview with Coca-Cola CEO James Quincey below. No doubt billionaire Warren Buffett (who is Coke's largest shareholder through Berkshire Hathaway (BRK.A) - Get Berkshire Hathaway Inc. Report has inspired him through the years.
This Activist Goes On the Attack
Ron Orol, our lead activist investing reporter for sister publication The Deal, is always on the hunt for the next big scoop. And per the usual, Orol has his latest. 
Engaged Capital's Glenn Welling plans shortly to launch an activist campaign at Apogee Enterprises Inc. (APOG) - Get Apogee Enterprises Inc. Report , a maker of glass and non-residential construction products for skyscrapers, a person familiar with the situation told Orol.
Read the full story on The Deal here. 
General Electric Is Still On the Ropes
Not a day goes by where something doesn't seem to be wrong with the once do-no-wrong General Electric (GE) - Get General Electric Company Report . 
TheStreet's Anders Keitz reports GE may need more than $15 billion over the next six years to bolster its legacy insurance portfolio. There is some inspiration for those still riding GE's stock down. 
How to Think About China and the President
Jim Cramer's in-depth analysis on markets and stocks should inspire all investors to hone their craft each day. Cramer serves up a new hot take on President Trump's ongoing battle with China on trade.
Cramer said in the April Action Alerts PLUS members' call, "While China and the U.S. seem to have developed a truce for the moment, I do not believe it can last. There's just too much antagonism in the White House."
Plus, Cramer is afraid that "the President could play too hard in the NAFTA (North American Free Trade Agreement) negotiations."
Watch the full video clip below. 
Does Tesla Inspire You?
SpaceX rockets and the Hyper-Loop are inspirational creations that hint at what's possible. But, their creator Elon Musk is starting to lose his wow factor amid major missteps at his electric car-maker Tesla (TSLA) - Get Tesla Inc. Report .
Let the blow video inspire you to be a better investor, and not buy into various investment hypes. 
Before You Go
Want to learn how to invest in your 20s and 30s? TheStreet is hosting a live video roundtable Investing Strategies for Millennials on Wednesday, April 18. Sign-up here.
Plus, get ready for the must-attend investing conference of 2018, hosted by none other than TheStreet's Jim Cramer. From an exclusive interview with PayPal (PYPL) - Get PayPal Holdings Inc. Report CEO Dan Schulman to expert panels that touch on investing in the stock market to alternative investing, you won't want to miss the event TheStreet is hosting on May 5. Details are below.
How to Diversify Your Portfolio: A Boot Camp for Investors
Date: Saturday, May 5, 2018
Location: 117 West 46th Street, New York City