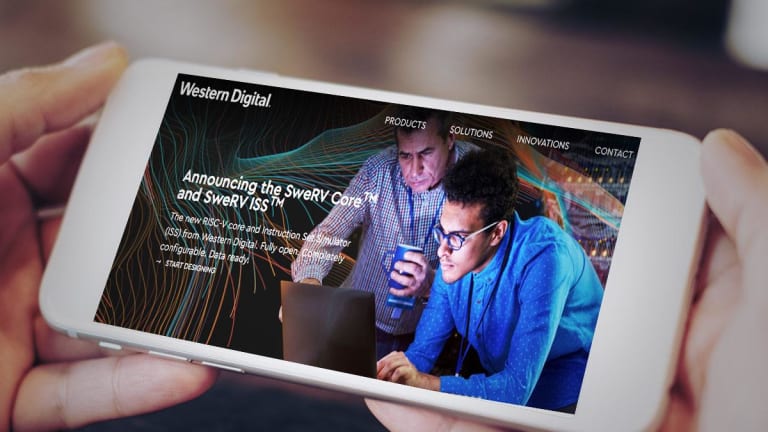 Western Digital, Like Micron, Could Show Positive Second-Half Results: Analyst
Memory pricing trends may finally be starting to shift, according to analysts at Cowen.
Following Micron's  (MU) better-than-expected outlook it reported in June, fellow memory chip maker Western Digital (WDC) could also be in line for positive results later this year, analysts at Cowen said in a note on Monday. 
Shares of Western Digital jumped more than 8% the day after Micron's report in which Micron forecast a recovery in memory chip demand in the second half of the year. Western Digital's stock was rising 1.63% to $49.31 a share on Monday morning. 
"The directional trend higher on better than feared results from MU received two additional catalysts: 1) a wider than expected NAND wafer impact at WDC and Toshiba's fab operations in Yokkaichi, Japan; and 2) the ability for US-based suppliers to sell to Huawei so long as products were deemed to not affect National Security," wrote Cowen's Karl Ackerman.
Western Digital has had manufacturing issues related to its fab in Japan, but Ackerman says that will help put supply more in line with demand. "We estimate WDC and Toshiba's manufacturing challenges, assuming the scrappage of all affected wafers, equates to 3.5-4.0% of C2019E NAND supply. This should firm up most of the significant supply/demand imbalance in the NAND market, which we estimate is 5% oversupplied today."
In addition, most chip makers have enjoyed a share price run-up of late, as President Trump has mostly lifted his ban on U.S. companies' ability to do business with Huawei. Shares of Micron, Qorvo (QRVO) and Qualcomm (QCOM) , all Huawei suppliers, are up slightly since news on the lifted ban broke last weekend. 
"These dynamics suggest WDC should remain a going concern and may no longer lose money in its NAND business through C2021, although the near-term cash flow impact of nearly $600MM is significant," Ackerman wrote. Western Digital is expected to lose $3.02 a share for its fiscal year 2019, according to FactSet.