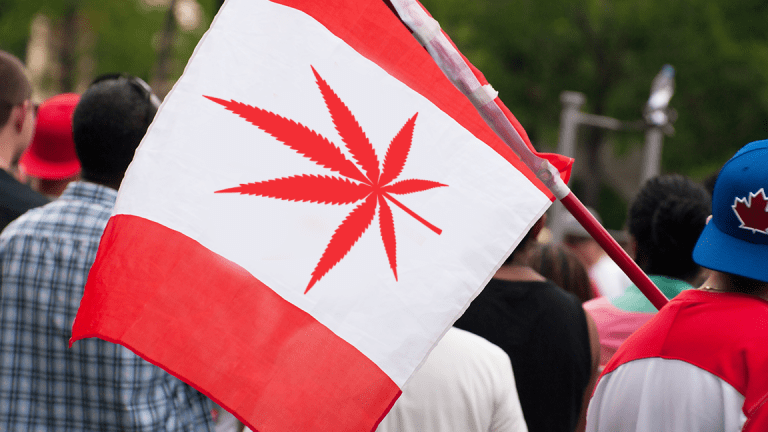 Weed Sales in Canada Could Top $7 Billion After Full Legalization This Summer
Nearly two-thirds of cannabis consumers will transition to legal channels and subsequently pay more, according to a new study from Deloitte.
Things are heating up in the Great White North.
A new study from Deloitte found that Canadians are expected to spend as much as $7.17 billion on cannabis products in 2019 following the legalization of recreational weed later this year. Overall consumption is expected to jump 35%, too.
That expected $7.17 billion includes medical, legal recreational and illegal markets blended together. Deloitte forecasts more than half of that, or about $4.34 billion, will be generated by legal sales in the first year.
It's worth noting, though, that the illegal market likely still will be worth more than $1 billion a year. While the black market will still have legs, the legal market will steal a significant amount of its business. Deloitte estimated that consumers are likely to move about 63% of their cannabis purchases to legal channels, even though they can expect to pay about 10% more per gram after legalization.
In its survey of 1,500 adult Canadians, Deloitte found that current frequent cannabis buyers in the country expect to buy more weed than they do today once it is federally legal across medical and recreational channels. Current but infrequent buyers also expect to buy more, and they said they're willing to spend up to 68% more on weed than they did pre-legalization.
Purchases by current and likely frequent cannabis users are set to increase as much as 22% after legalization to a little more than three times a month, Deloitte found. The overall amount spent is expected to remain steady at about $99 a month. Less frequent current users are more likely to increase their monthly spend by as much as 67%.
Nearly half, or about 48%, of respondents who identified as daily cannabis consumers said they use cannabis products to improve their mood, Deloitte found. More than one-third of daily users report consuming cannabis products to aid in thinking or concentration.
Deloitte also found that where cannabis consumers buy their weed matters. About half of survey respondents said they're interested in buying from government or licensed private retail stores. Additionally, physical retail locations are important in the nascent industry - about 47% of consumers said they'd like to buy from a bricks-and-mortar location.