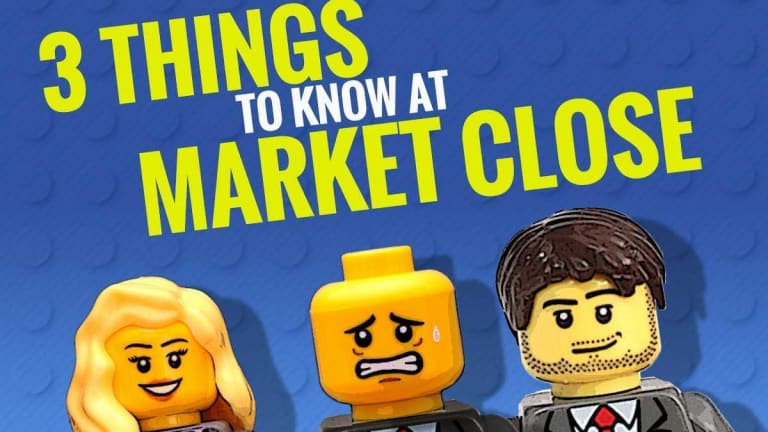 Wednesday Wrap-Up: Roku Rebounds, Tesla Ships
Roku, Google, and Tesla are just some of the top stories from TheStreet on Dec. 12.
Happy hump day!
The markets quieted down a bit today, which let us all breathe a collective sigh of relief. 
Stocks soared on Wednesday, Dec. 12, as investors cheered progress in U.S.-China trade talks and after a report said China was planning a new program that promised greater access for foreign companies.
When the market closed, the Dow Jones Industrial Average was up 157 points, or 0.64%, to 24,527, the S&P 500 rose 0.54%, and the Nasdaq was up 0.95%.
Roku Recovers
Roku (ROKU) - Get Report has seen some rough days in the past couple of months with shares of the streaming company falling 50% in the past three months. 
The stock, however, was on the rebound Wednesday after Needham Research analyst Laura Martin lowered her price target to $48 from $85 while maintaining a "buy" rating on the shares, TheStreet's M. Cory Goldman reports.
The Needham analyst also reduced her user addition, revenue, and earnings estimates for the upcoming fiscal year, citing tensions with China "that may negatively impact Chinese-made TV sales in the U.S." Roku licenses its technology to smart TVs manufactured in China.
However, Martin remained upbeat about Roku's financial prospects, noting that the company's platform should hold appeal for advertisers who wish to reach cord-cutters. She also noted that she remains encouraged by improving engagement trends.
When the market closed, Roku was down 1.7% to $35.17.
Tesla Ships Its Sedans
Tesla (TSLA) - Get Report announced that it plans to start shipping Model 3's to Europe starting February 2019. 
TheStreet contributor Bret Kenwell took a deeper look Elon Musk's company's plans.
The news is based on reports from a Belgium shipping port company that plans to handle the incoming vehicles. The company is hiring workers as it preps for a steady and large volume of vehicles.
The development doesn't come as a surprise, though the sheer volume of vehicles Tesla plans to ship is much higher investors may be shocked by the volume Tesla plans to ship. About a month ago, TheStreet reported that Tesla was making progress in its Model 3 expansion to Europe. The automaker began with a big reveal in several cities throughout the continent, followed by European customers being able to configure their vehicle.
On the company's most recent conference call back in late October, CEO Elon Musk said the plan was to build a production batch of Model 3s in January and have them ready for delivery in February or March.
Many investors and customers did not realize that may be to the tune of 12,000 vehicles per month.
The car company closed down slightly to $366.60 a share. 
Do You Know Why Donald Trump Pops Up When You Search 'Idiot'?
Well, TheStreet's SEO specialist Jay Egger does. 
During Sundar Pichai's--the CEO of Alphabet's Google (GOOGL) - Get Report --testimony in front of the House Judiciary Committee, he was asked by Representative Zoe Lofgren asked why pictures of Donald Trump popped up in the Google Image search results when searching for the term "idiot."
"We provide search today for - anytime you type in a keyword, we as Google, we have gone out and crawled and stored copies of billions of webpages in our index," said Pichai. "We take the keyword and match it against web pages and rank them based on over 200 signals, things like relevance, freshness, popularity, how other people are using it. And based on that, at any given time, we try to rank and find the best results for that query. Then we evaluate them with external raters to make sure, and they evaluate it to objective guidelines, and that's how we make sure the process is working."
TheStreet's Egger said that the search result doesn't prove anti-conservative bias. He argues that it instead shows that people don't quite understand how the Google search engine works.
Phew. Now if only it was Friday.