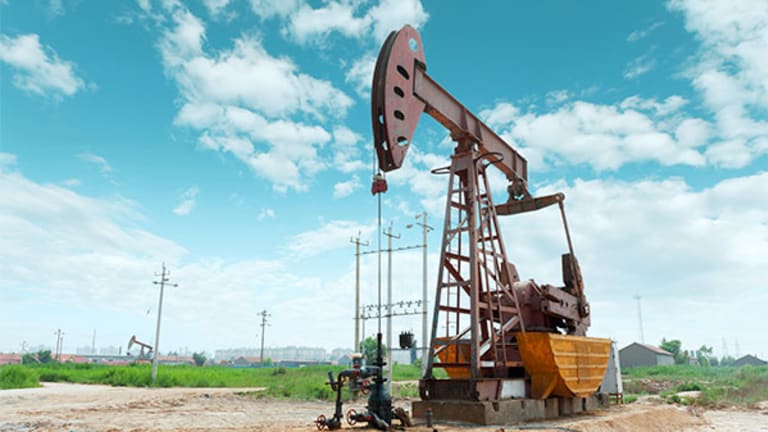 Weakened Demand for Oil Brings Global Glut Concerns
Oil prices are at two and half month lows due to increased supply and low demand.
NEW YORK (TheStreet) -- Oil prices fell to two and half month lows today resulting in worries of a global oil glut, CNBC's Jackie DeAngelis reported on "Squawk on the Street" Monday.
A large part of the problem is oversupply, due to the increased amount of rig counts for four straight weeks, DeAngelis said.
The dollar index fell slightly but is still over 97, which is pressuring oil prices, she said.
Refineries are blending winter grade gas sooner than expected because they are anticipating a drop in demand as the summer driving season approaches an end.
This issue with crude oil typically happens at the end of the summer season.
"Don't discount a buy the dip move here because we've seen it before. The technicals are key when it comes to the oil trade as well," DeAngelis said.
Crude oil (WTI) is trading down by 2.04% to $43.29 just off of session lows and Brent crude is down by 1.71% to $44.91 this morning.