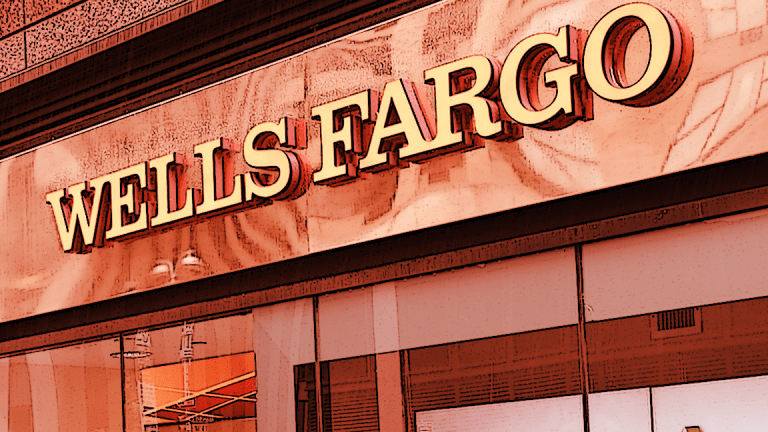 Warren Buffett Suggests Wells Fargo Look Outside Wall Street for Its Next CEO
Warren Buffett calls for Wells Fargo to look outside Wall Street for a CEO to replace Tim Sloan.
Warren Buffett has called for Wells Fargo (WFC) to look outside Wall Street for a CEO to replace Tim Sloan.
Buffett, the largest shareholder in the San Francisco-based bank, told the Financial Times in an interview that the next Wells Fargo CEO shouldn't come from JPMorgan Chase (JPM) or Goldman Sachs (GS) .
"They just have to come from someplace [outside Wells Fargo] and they shouldn't come from Wall Street," Buffett told the Financial Times. "They probably shouldn't come from JPMorgan or Goldman Sachs."
"There are plenty of good people to run it, but they are automatically going to draw the ire of a significant percentage of the Senate and the U.S. House of Representatives, and that's just not smart," Buffett said in the interview.
U.S. Sen. Elizabeth Warren, a vocal critic of Sloan, said following his resignation: "About damn time. Tim Sloan should have been fired a long time ago."
Sloan said late last month he would step down at the end of June after just three years as CEO of the bank as it attempts to put years of scandals and political criticism behind it.
Bufffett had told CNBC just before Sloan's resignation that he was behind the executive Sloan "100%."
"I don't want his job. ... I'm very empathetic to anybody who walks into a big problem and a very, very large and politically sensitive institution," Buffett said at the end of March.
Wells Fargo declined 0.2% in trading Monday to $48.70.
JPMorgan and Goldman Sachs are holdings in Jim Cramer's Action Alerts PLUS member club. Want to be alerted before Jim Cramer buys or sells the stock? Learn more now.