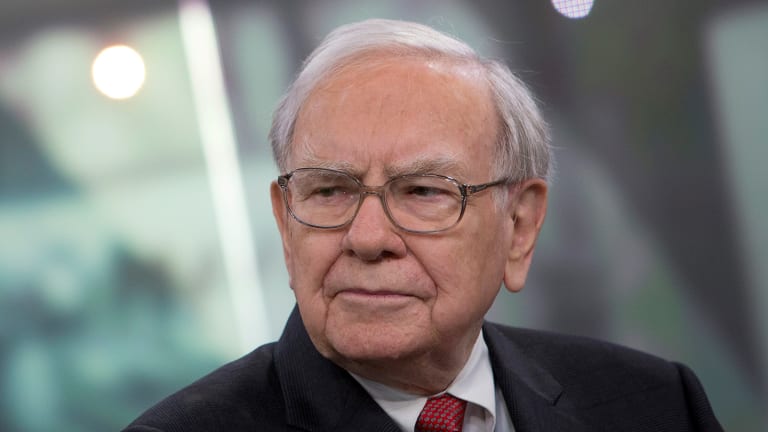 Why Warren Buffett Should Sell His Wells Fargo Stake
Wells Fargo's settlement with U.S. military customers gives the Oracle of Omaha a fresh reason to ditch his shares in the troubled lender.
Colin Kaepernick felt so strongly about his message of social and racial equality that he not only took a knee during the U.S. national anthem to spread the word, but also very likely ended his career in professional football at the same time.
His controversial protest also might have cost the NFL more than $200 million in advertising revenues -- and many millions of TV viewers -- as some Americans reacted negatively to his perceived slight toward the country and the U.S. military.
Irrespective of your view on Kaepernick's actions, I think it's safe to say that insulting or mistreating soldiers, intentionally or otherwise, isn't the kind of business practice that engenders long-term support. Or makes good business sense.  
Step forward Mr. Warren Buffett, the biggest shareholder in one of the country's biggest banks, Wells Fargo (WFC) - Get Free Report , and an American icon of sensible, pragmatic and value-based investing. Well Fargo agreed on Tuesday to pay $5.4 million to 450 U.S. servicemen and servicewomen from whom the bank had illegally repossessed cars.
The settlement, arranged through the U.S. Justice Department, tacks onto another roughly $4 million paid in a a deal in September 2016 -- at almost exactly the time Kaepernick was refusing to stand for the national anthem at Levi's Stadium in San Francisco, just a football's throw or two from Wells Fargo's headquarters. 
Wells Fargo's Natalie Brown called the latest settlement "part of our commitment to a comprehensive, ongoing account review of process and as part of our consent order work." But what she didn't call it was an apology.
Nor was it the first time soldiers had been allegedly ripped off by the bank. Earlier this year, Wells agreed to pay $108 million to settle a lawsuit that accused it of hiding fees that military personnel paid when refinancing their mortgages. This, of course, wraps around the bank's "3.5 million fake accounts" scandal that management has said will hit earnings -- i.e., shareholders -- with at least $1 billion in legal costs. Others say that scandal has done incalculable damage to the bank's reputation.
Put simply, this isn't a Buffett stock any more and it's time for the Sage of Omaha to say so.
That won't be easy, as Wells Fargo is the biggest chunk of his Berkshire Hathaway Inc.  (BRK.A) - Get Free Report portfolio. 
With a cost basis around $25.50, Buffett remains firmly in the black on his Wells Fargo bet, as the stock currently trades at just under $54. But his gains are diminishing. Wells Fargo is only up some 2% over the past year vs. 11.3% for the S&P 500 Bank Index, and it's firmly in the red for the year to the date. 
What's more, the prospects for bank-sector earnings (let alone profits at a lender with as tattered a reputation as Wells Fargo's) are murky at best, given the flattening U.S. Treasury yield curve and no signs of faster inflation on the horizon. 
Buffett told CNBC earlier this year that he had faith in Wells Fargo CEO Tim Sloan, but conceded that "there's never just one cockroach in the kitchen when you start looking around. ... You may very well find that it wasn't just the one who misbehaved that you find out about." Well, we're finding out a lot more about the bank than we first knew, and it's not pretty.
Kaepernick put his principals on the sideline -- literally -- for all to see. And he paid the price. Buffett should do the same with Wells Fargo. And he won't even have to take a hit.
More of What's Trending on TheStreet: