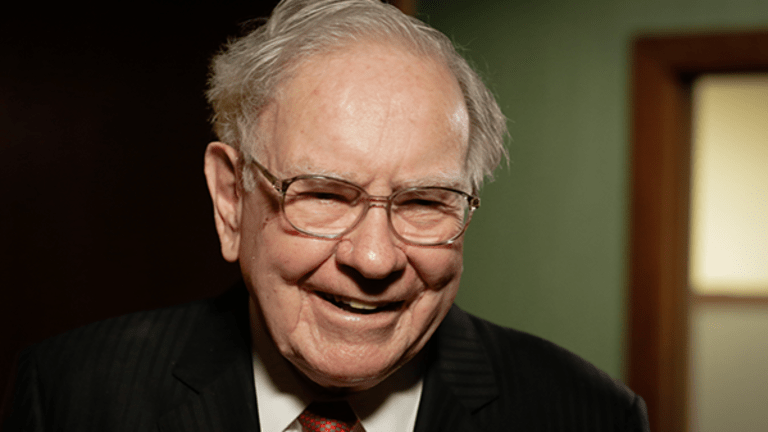 Warren Buffett Just Tossed This Struggling Canadian Company a Major Lifeline
This home lender should be able to rest a little easier.
Warren Buffett's Berkshire Hathaway Inc. (BRK.B) - Get Report has stepped in with an effective C$2.4 billion ($1.8 billion) rescue of troubled Canadian housing lender Home Capital Group Inc. 
Buffett's Columbia Insurance group bought a 38% stake in the Toronto-based group for around C$400 million, Berkshire said late Wednesday, and will provide a C$2 billion loan to its Home Trust Co. unit. The equity stake, which was bought in a private placement, is worth around $10 a share. Home Capital closed at C$14.94 Wednesday in Toronto. 
"Home Capital's strong assets, its ability to originate and underwrite well-performing mortgages, and its leading position in a growing market sector make this a very attractive investment," Buffett said in a statement. 
Home Capital's shares have lost more than half their value this year amid concerns that the Canada's housing market is dangerously overheated. The lender was further damaged by charges from the country's biggest regulator, the Ontario Securities Commission, linked to the alleged misleading of investors over mortgage underwriting practices.
"Berkshire's investment in Home Capital is a strong vote of confidence in the fundamental, longterm value of our business," said chairwoman Brenda Eprile. "We are pleased to partner with such a renowned institution in a transaction that we believe will reward all our investors for their patience and loyalty by enhancing the value of Home Capital over time."
Home Capital agreed a C$30.5 billion settlement with the OSC last week and announced the sale of a C$1.12 billion portfolio of commercial mortgages a few days later.
Berkshire Hathaway shares closed at $169.62 each in New York Wednesday after falling around 0.55% on the session and trimming the year-to-date gain to around 4%.
More of What's Trending on TheStreet:
Visit here for the latest business headlines.