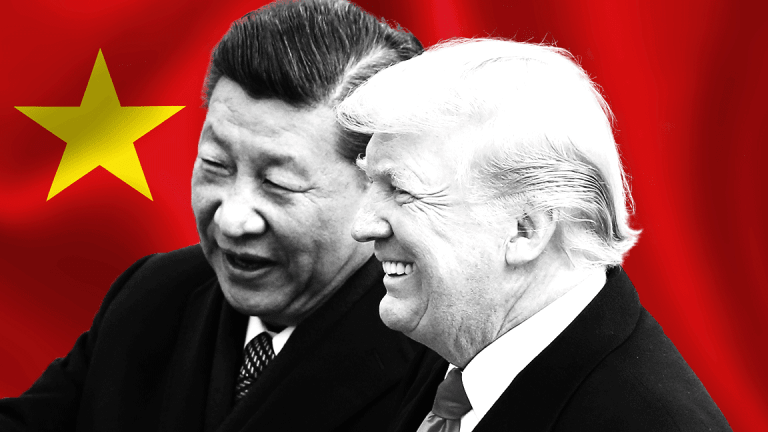 Walmart, Target Benefiting From G-20 Talks, TJX, Ross Not So Much
It's not every retailer who would benefit from eased trade tensions. Wells Fargo breaks down which stocks could benefit.
The retailers who are more exposed to tariffs may be better positioned to see their stocks move up soon. 
That's because there have been fears that the President Trump and Xi Jinping's G-20 meeting would result in increased tariffs on American goods. That didn't happen, and now there's a trade truce, where Trump has agreed not to increase tariffs to 25% from the current 10% on some goods. 
This could mean good news for companies that could have gotten hurt by increased tariffs, but now will not get hurt, at least for the moment. "We expect the delay to have a positive impact on the stocks that have the most exposure to the issue," Wells Fargo analyst Ike Boruchow wrote in a note to clients. "FIVE, TGT, DLTR, and WMT are most positively leveraged to this development, in our view," he added. Indeed, Walmart Inc. (WMT) - Get Report  rose 1.19% to  $98.75 a share Monday. Target Corp. (TGT) - Get Report  rose 1.92% to $72.34. Five Below Inc. (FIVE) - Get Report  popped 5.19% to $110.23. 
Inversely, companies that have been shielded from the wrath of tariffs could see investors move away from their stocks for some time. "We'd highlight the off-pricers (BURL, ROST, TJX) and ULTA as names that investors have favored of late due to their relative tariff-insulation, but now that the tariff overhang has been temporarily lifted, investors may begin to look elsewhere in our group," Boruchow said. TJX Companies Inc. (TJX) - Get Report  fell 0.96% to $48.39 Monday. Ross Stores, Inc. (ROST) - Get Report  dropped 3.25% to $84.75. Burlington Stores Inc. (BURL) - Get Report , a competitor to Ross, rose 3.11%. Relief for those names certainly seem to be on the way. TJX sources 5% of its goods from China, and may see a 5.7% hit to earnings-per-share in 2019, Boruchow said. Ross also sources 5% of its goods from China and could see a 5.9% hit to 2019 EPS. Those headwinds, for the moment, won't worsen. 
Still, some on Wall Street aren't so convinced the U.S. and China are beginning to put the trade conflict to bed. "While President Trump described the bilateral meeting with China as "amazing and productive," we believe the rivalry between the U.S. and China will not be easily overcome," said UBS Chief Investment Officer Mark Haefele in a note to clients. "A breakdown of talks will remain a risk for markets and the global economy," he added. UBS has a "moderate risk-on stance." Haefele oversees broader investment strategy for the bank and doesn't comment on specific companies, but he offers a somewhat skeptical stance on potential growth for stocks.