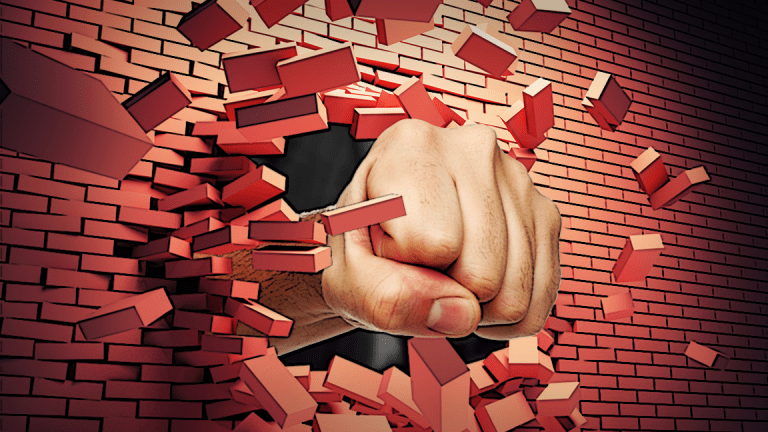 Stocks Pounded as Bond Yields Rise Before $260 Billion Treasury Auction Bonanza
U.S. bonds yields crept higher Tuesday as investors braced for a near $260 billion deluge in new debt sales that could send benchmark 10-year yields to 3% and trigger a new wave of volatility in global equity markets.
Wall Street futures slumped lower in early Tuesday trading as investors brace for nearly $260 billion in new debt auctions that could push bond yields higher and reignite a new round of volatility in global markets.
Contracts tied to the Dow Jones Industrial Average fell more than 214 points from their Friday close , indicating a 185 point decline for the benchmark at the opening bell while those tied to the broader S&P 500 suggest a 22 point, or 0.9% decline after last week's 4.3% gain, the best five-day run since 2011.
Just of 50 U.S companies will publish fourth quarter earnings this week, including Walmart Stores (WMT) - Get Free Report , Home Depot (HD) - Get Free Report , Hewlett Packard Enterprises (HPE) - Get Free Report and Warren Buffett's Berkshire Hathaway (BRK.B) - Get Free Report With around two thirds of the S&P 500 reporting so far this season, Thomson Lipper expects fourth quarter earnings to grow 15% from the same period in 2016, compared to a 14.6% expansion rate for the Stoxx Europe 600.
Dow component Home Depot reported a strong quarter of profits, but it didn't help futures markets.
Snap Inc. (SNAP) - Get Free Report shares were marked sharply lower in pre-market trading Tuesday as an online campaign against changes to its signature messaging app gathers momentum ahead of a key update signalled by the company's founders later this month.
"There is a general level of annoyance among users and many have decided to use a VPN app, or are using other risky apps or steps, to go back to the old Snapchat as that's how annoying this new update has become," the page reads. "Many 'new features' are useless or defeats the original purposes Snapchat has had for the past years."
Snap shares were marked 4.55% lower in pre-market trading in New York, indicating an opening bell price of $19.32 each, a move that would still leave it with a three-month gain of about 50%
However, the bigger story this week is likely to be the market's reaction to $258 billion in new debt sales from the U.S. Treasury, which kicks off today with an auction of $151 billion in short-term Treasury bills, and their impact on an already bearish bond market. Benchmark 10-year note yields rose 3 basis points in overnight Asia trade to change hands at 2.925%, pulling the dollar index from its recent three-year low against a basket of its global peers to trade 0.62% higher at 89.65.
In Europe, the region-wide Stoxx 600 index gained just 0.03% by mid-morning as investors kept a keen eye on Wall Street futures and largely ignored a decent set of corporate earnings. Britain's FTSE 100 edge just 0.1% higher, however, with the index held down by notable declines for heavyweights BHP Plc (BHP) - Get Free Report and HSBC plc (HSBC) - Get Free Report
HSBC shares fell 3.7% to 732.3 pence each in early London trading after Europe's biggest bank missed analysts' forecasts with its full-year earnings and said it would take a $1.3 billion writedown on its U.S. tax credits following last year's Republican-led overhaul of the corporate tax code. BHP, meanwhile, was marked 2.7% lower even as it boosted its annual dividend and topped analysts' forecasts for its 2017 earnings as investors focused on rising cost pressures in the world's biggest miner.
The dollar's overnight gains disrupted the recovery in Asia stocks overnight, with the MSCI ex-Japan benchmark falling 0.12% into the close of trading and Japan's Nikkei 225 giving back 1.01% to end the day at 21,925.10 points as the still-surging yen trimmed investor appetite for export related stocks.
Global oil prices were also active, and heavily-influenced by the dollar's two-day winning streak, with Brent crude prices drifting lower in lockstep with the greenback's gains to trade 0.3% lower at $65.46 per barrel.
WTI futures for April delivery, however, added 0.75% to trade at $62.15 per barrel as investors focused on slowing inflows of crude oil from Canada, via the disrupted Keystone pipeline, and largely discounted last week's Energy Information Administration data which would U.S. production surpassing the 10 million barrel per day mark and figures from Houston-based oil services provider Baker Hughes showing that rig counts have risen for four consecutive weeks to a total of 789 units in and around the United States.