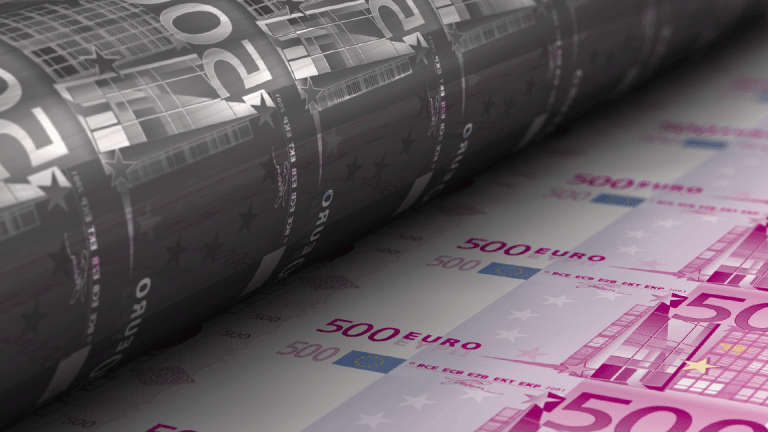 Wall Street Futures Rebound, Europe Stocks Gain as Bulls Get Ready to Roar
Wall Street futures reversed earlier declines Monday as investors bet on renewed consumer optimism after a record weekend for Black Friday sales.
Wall Street futures swung into positive territory Monday, pulling European stocks higher, as investors continue to extend global equity market values amid coordinated economic growth, robust corporate earnings and accelerating consumer confidence. 
Futures prices linked to the Dow Jones Industrial Average were marked 26 points higher from their Friday close while those tied to the broader S&P 500 marked 2.5 points. or 0.1% higher, with both reversing the modest opening bell losses indicated at the start of European trading. Adobe Analytics, a research group, suggested Black Friday sales hit nearly $8 billion, an 18% increase from last year, while the International Council of Shopping Centers said footfall hit 145 million and average spending rose to $377.50. 
In Europe's cash markets, the Stoxx 600 index rose 0.15% by late morning in Frankfurt as benchmarks around the region shrugged off stronger domestic currencies in favor of the improving economic fundamentals and cooling political tensions. Germany's DAX performance edged around 0.07% higher even as investors trimmed positions in export stocks amid a jump in the euro.
The euro traded at a one-month high of 1.1937 against the U.S. dollar overnight as the single currency rode a tailwind of stronger-than-expected regional economic data last week and Sunday reports that Germany's Chancellor, Angela Merkel, will meet with her main political rival, SPD leader Martin Schulz, later this week with the aim of establishing terms for a so-called "grand coalition" government that would end the current political impasse in Europe's biggest economy.
Britain's FTSE 100 was marked 0.11% higher in the opening minutes of trading in London, led to the downside by basic material and energy sector shares and a stronger pound, which traded past the 1.3350 mark against the U.S. dollar.
The dollar itself extended declines past a two-month low against a basket of global currencies to trade at 92.67, the lowest since September 26. A portion of the dollar's decline -- which began when minutes of the Fed's November rate setting meeting revealed concern about the tepid pace of consumer price increases in the world's largest economy -- was also also linked to a series of stronger-than-expected sentiment indicators from Europe on Thursday and Friday.
A key survey of Germany's business leaders hit the highest levels in nearly 50 years this month, putting Europe's biggest economy on course to extend its surging growth and pull the broader European economy to its best quarter in nearly a decade.
Away from currencies, bitcoin prices surged to a fresh record high of $9,600, just days after printing $9,000 for the first time, as the global tide of investor speculation in cryptocurrencies continues unabated.
Overnight in Asia, stocks retreated from the fresh 10-year peaks reached late last week, taking the MSCI Asia ex-Japan index 0.18% lower thanks in large part to a 1.4% decline in South Korea's KOSPI index on the back of a notable downgrade for Samsung Electronics, whose shares fell 5% into the close of trading.
Morgan Stanley reduced its rating on the tech giant to 'equal weight' from 'overweight' and cautioned that the memory chip sector's so-called "super cycle" could be coming to an end, noting "downside risk as NAND prices have started to reverse" and "visibility on DRAM supply-demand dynamics has reduced" into next year.
Global oil prices were active in overnight trading as investors trimmed prices from recent two-and-a-half year highs amid signs that U.S. production increases may at least partially offset speculation that OPEC will extend its agreed production cuts from March to the end of 2018 when leaders meet later this week for a major summit in Vienna.
Brent crude futures contracts for January delivery were marked 0.42% lower at $63.70 per barrel while WTI contracts for the same month, which more closely translate to U.S. prices, were seen 0.90% lower at $58.42.
More of What's Trending on TheStreet: