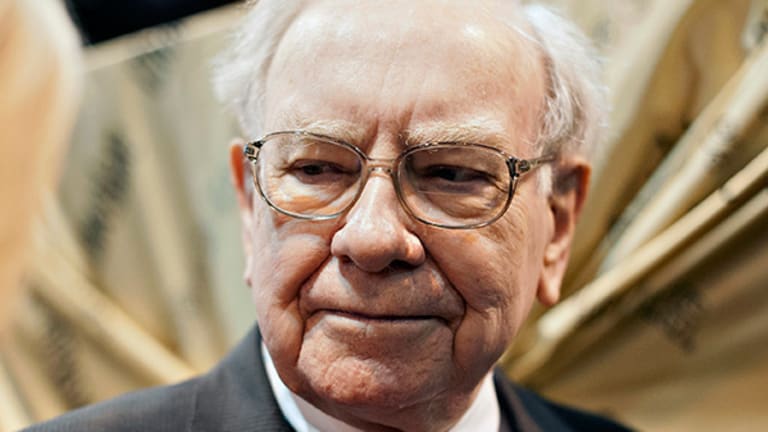 Wall Street Executives Create a Roadmap to Success, Warren Buffett Tells CNBC
Many Wall Street executives, including Warren Buffett, have created a list of principles for corporate governance.
NEW YORK (TheStreet) -- Wall Street executives held a secret meeting to develop what they call a "roadmap to fix what's broken in boardrooms of corporate America," CNBC's Andrew Ross Sorkin reported on "Squawk Box" Thursday.
These executives included JP Morgan's (JPM) Jame Dimon and Mary Erdoes, Blackrock's (BLK) Larry Fink and Berkshire Hathaway's (BRK.A, BRK.B) Warren Buffett, CPPIB's Mark Machin, and Capital Group's Tim Armour.
Dimon called Buffett suggesting they get together and come up with general principles for corporate governance that would show a pathway for the future, Warren Buffett told CNBC.
Corporate governance has evolved over the years with stronger constituencies like activists. The group made general agreements on principles they believed would help corporate governance, Buffett said.
One of the biggest "commonsense" principles is that companies do not need to provide guidance, Sorkin reported.
Providing guidance can cause a lot of malpractice whether from the CEO or the CEO's subordinates, Buffett explained.
The goal of the principles is to stir up conversation in the business industry and create a dialogue not to tell companies they must do something a certain way, Buffett said.
"It was to give encouragement to companies that really felt uneasy about giving guidance to perhaps have a little more backbone about it. I personally think that's a good recommendation. I don't think it should be mandatory," he said.