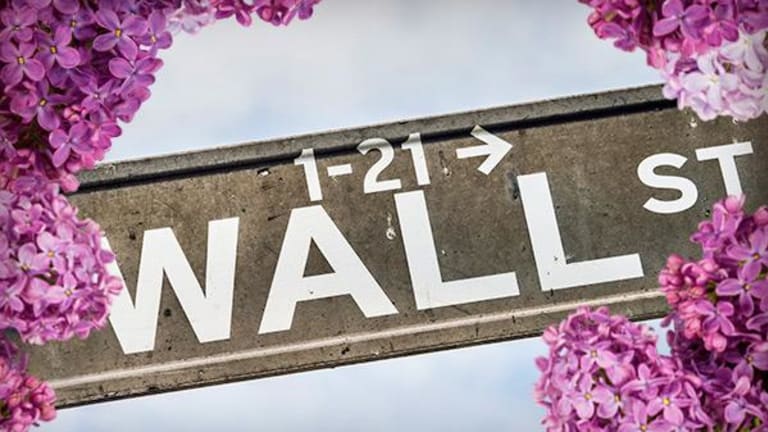 Wake Up Wall Street: Stocks Poised for Modest Pullback as Trump Travels to Italy for G-7 Summit
Wall Street looks set to kick-off Friday trading with a pullback from its recent string of record highs, with modest declines anticipated after a mixed trading session in Europe.
Wall Street looks set to kick-off Friday trading with a pullback from its recent string of record highs, with modest declines anticipated for both the Dow Jones Industrial Average and the broader S&P 500 after a mixed trading session in Europe. 
Early indications from U.S. futures prices suggest a 10-point pullback for the Dow and a 2.3 point slip for the the broader S&P 500, which printed its second-consecutive all-time high Thursday when it closed at 2,415.07 points. Investors are likely to focus on the second reading of first quarter GDP, which could be revised to 0.9% from 0.7%, economists say, and the U.S. Federal Reserve's favored reading on consumer spending, both of which are due at 8:30 EST. 
Overnight in Europe, stocks fell as investors pulled back from multi-year highs after yesterday's OPEC agreement on production limits and kept a stern eye on U.S. political developments, with the region-wide Stoxx Europe 600 marked 0.45% lower by late morning trading.
Britain's FTSE 100, however, gained 0.26% to hit a fresh record high of 7,535.06 points as the benchmark got a boost from the weakening pound. Sterling has fallen more than 1% against the U.S. dollar over the past two sessions amid evidence of slowing economic growth from the Office for National Statistics and new polling data which shows a steep erosion in support for Prime Minister Theresa May heading into next month's snap election.
Donald Trump arrived in Italy Friday for his first meeting as President with leaders of the world's biggest economies amid a cloud of controversy at home and an increasingly adversarial tone between Washington and key European leaders following yesterday's NATO summit in Brussels.
The so-called G-7 group of nations will hold two days of talks in the Sicilian city of Taormina, at the foot of the Mount Etna, the region's most active volcano, after what could be described as an explosive gathering of NATO allies in Brussels Thursday that could set the tone for a weekend summit focused on trade and climate change.
Trump's comments yesterday, however, when he accused NATO members of owing "massive amounts of money" and accused some of backsliding on funding commitments to shared defence, have altered the mood heading into the final stop on the President's 9-day foreign trip. The atmosphere was further eroded by a report in Germany's Der Spiegel, which claimed that Trump told EU leaders in a closed-door meeting that "the Germans are very, very bad. Just look at the millions of cars they are selling in the US. Terrible. We will stop this."
Trump's domestic issues, as well, intensified overnight with news that his son-in-law, Jared Kushner, is being investigated by the FBI as part of a wider probe into alleged links between the Trump election campaign and officials in Russia, according to multiple media reports.
The Washington Post said Kushner, who is married to the President's daughter, Ivanka, is the focus of an investigation that will examine meetings he had with Russia's ambassador to the U.S., Sergey Kislyak, and an unnamed banker in December of last year. The Post had reported last week that a senior White House insider was the subject of the latest FBI probe, but did not name Kushner specifically.