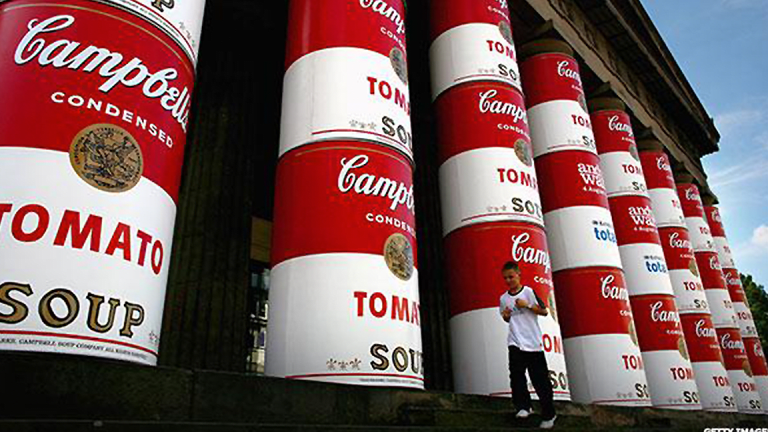 VMware Keeps Pace in Cloud Wars; Loeb Hunts Campbell's Prospects -- ICYMI
Here's what you need to know now for Friday, Aug. 31.
VMware (VMW) , seems determined to stay ahead in the cloud wars, a battle that it entered only recently. The company earlier this week acquired CloudHealth Technologies, to extend its foothold in cloud computing, particularly in enterprise cloud subsegment. "The next big battleground is really the enterprise and how people are going to migrate from the data center to the cloud or vice versa, and how they are going to manage the complexity," CloudHealth CEO Tom Axbey said in an interview with The Deal's Chris Nolter. CloudHealth, of Boston, provides a platform that helps 3,000 organizations deploy Amazon's (AMZN) Amazon Web Services, Microsoft's (MSFT) Azure and Alphabet's (GOOGL) Google Cloud Platform. The platform allows clients to manage and monitor spending, governance matters, security and other factors. Palo Alto-based VMware has 500,000 customers and 75,000 partners. The purchase, announced earlier this week, comes as controlling shareholder Dell Tech is launching a $21.7 billion cash-and-stock exchange of a tracking stock representing its stake in VMware.
Microsoft, Alphabet and Amazon.com are holdings in Jim Cramer's Action Alerts PLUS member club. Want to be alerted before Jim Cramer buys or sells MSFT, GOOGL, or AMZN? Learn more now.
When we're right, we're right. As TheStreet's sister publication The Deal anticipated, Dan Loeb doesn't appear happy with Campbell Soup (CPB) . Reports are now circulating that the insurgent is recruiting could-be board members for the food company after it agreed to sell off its fresh foods and international businesses. "The divestiture plans probably won't be enough to appease Loeb and his partner, a descendant of the company's one-time president and owner," wrote Ron Orol of The Deal just after the sales were announced. "Together the duo want to see Campbell sell itself outright to a 'strategic buyer.'" Loeb also likely has some serious obstacles ahead if he decides to launch a director battle. Two key opponents to a sale are two grandchildren of one-time president and owner John Dorrance, Mary Alice Dorrance Malone and Bennett Dorrance, who together control about a 33% stake, according to FactSet. Also, there is a Campbell Soup Co. Voting Trust that holds an additional 8% stake.
Markets Today: Stocks ended the week mixed. The Dow Jones Industrial Average undefined fell 0.09%, or 22 points to 25,965, while the S&P 500 undefined gained 0.01% and the Nasdaq undefined ended up 0.26% at 8,109.54, a record closing high. Shares of Coca-Cola Co. KO were down slightly after the company said that it will buy the Costa brand of coffee stores, the world's second-biggest coffee retailer behind Starbucks (SBUX) , for $5.1 billion from U.K. pub and hotel operator Whitebread.
This is an excerpt from "In Case You Missed It," a daily newsletter brought to you by TheStreet. Sign up here.