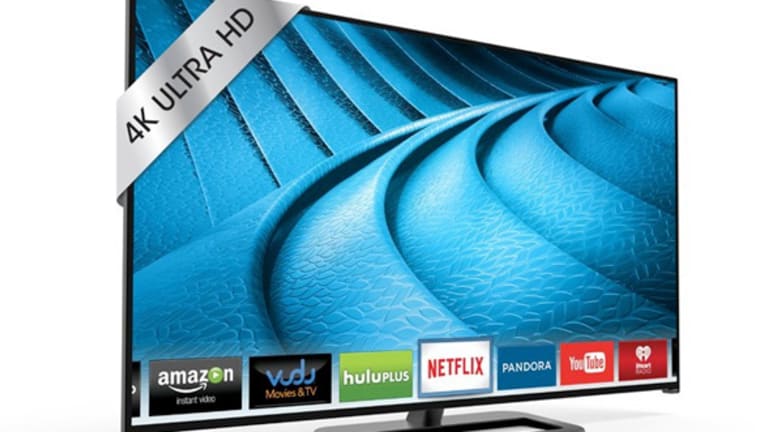 Vizio Purchased By Chinese Tech Company LeEco
CNBC's Aditi Roy joined this afternoon's 'Power Lunch' to report on the purchasing of Vizio by Chinese tech giant LeEco.
NEW YORK (TheStreet) --Chinese tech company LeEco has purchased privately held U.S. electronic company Vizio for $2 billion, CNBC's Aditi Roy reported on "Power Lunch" Tuesday.
LeEco is the leading digital content distributor in China. The company also manufactures smart phones, streaming devices, and self-driving cars.
CNBC spoke exclusively with CEO and founder of the Chinese tech giant Jia Yueting, touted by some as the Chinese Steve Jobs, about the deal and his vision for the company in the U.S. 
"Vizio plus LeEco will become a top three TV manufacturer and will also become the largest ecosystem TV company in the world. With the integration of hardware and Internet we will lay a great foundation for LeEco in the U.S. and in the global market, and provide more ecosystem values for global users," Yueting told CNBC.
Moreover, Roy also noted that "Facebook (FB) and Google (GOOGL) may soon have themselves a new competitor" in the form of LeEco.
"The company has plans to bring its entire ecosystem to the U.S. including its smartphones to the U.S. consumers," Roy said.
Additionally, LeEco has purchased real estate in Silicon Valley from Yahoo! (YHOO), and is set to begin its integration into the U.S. market soon.