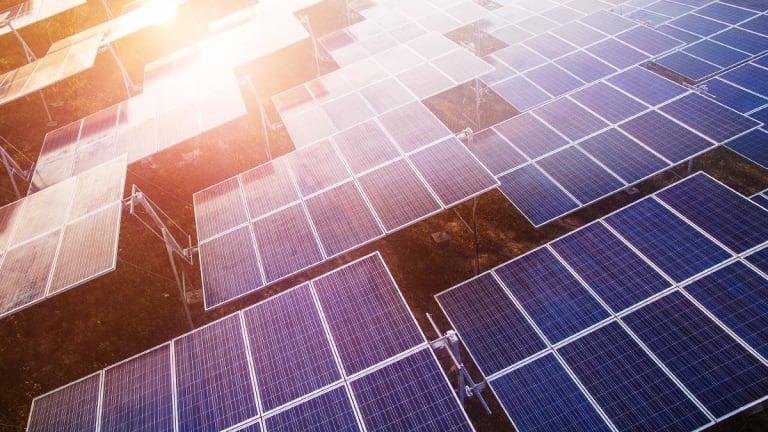 Vivint Solar Shares Fall on Short-Seller Report
Aurelius Value says it's short Vivint Solar and alleges 'misdeeds' to 'mask weakness in the underlying business.'
Vivint Solar (VSLR) - Get Report shares fell more than 2% Friday after Aurelius Value said in a report that it's short the stock and alleges the company has "largely concealed a growing pattern of undisclosed lawsuits."
Aurelius Value added that these lawsuits claim the company "has engaged in a nationwide fraud involving forged customer contracts."
The report also stated: "We see a distinct risk that Vivint's alleged misdeeds have been deployed to mask weakness in the underlying business, especially considering that Vivint has missed revenue estimates in four of the last five quarters."
Vivint shares fell by as much as 12.2% on Friday to an intraday low of $5.86, but partly rebounded to end the session at $6.55. Still, the stock has fallen by one-third from it 52-week high of $9.82 set in August.
Vivint didn't respond to requests for comment on the report.
(This article has been updated to add the closing stock price and clarify that Aurelius Value believes that the lawsuits against Vivent are alleging fraud.)