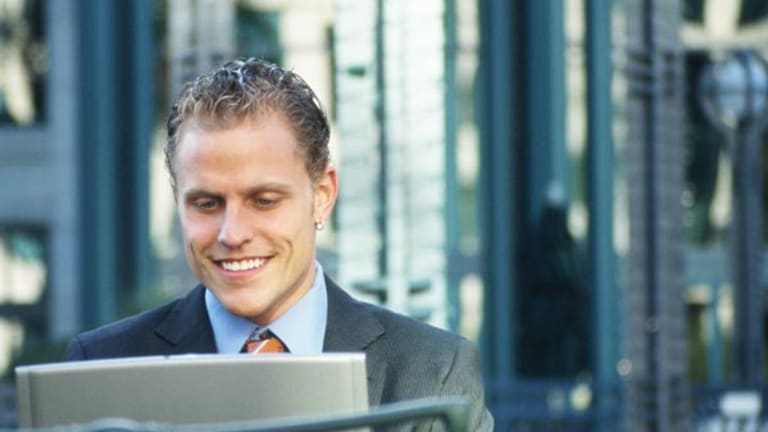 Video Gaming Sees a Turn
News around Microsoft's Xbox and Sony's PlayStation represent a change in momentum.
This column was originally published on RealMoney on March 22 at 12:59 p.m. EST. It's being republished as a bonus for TheStreet.com readers.
The tide is turning in the video-game sector, and recent news events have made this clear.
There's no doubt that
Sony
has been the clear victor in video games for the past decade, with phenomenally successful products like the PlayStation 2 and PSP portable.
However,
Microsoft's
(MSFT) - Get Microsoft Corporation Report
Xbox franchise has a clear opportunity to take the video-game crown, or at the very least take market share and do some serious damage to Sony.
Microsoft's seized some advantage in gaming by having brought the first next-generation video-game console to market, the Xbox 360, in November 2005, a full year ahead of the Sony PlayStation 3, which was recently delayed until November 2006 due to technical issues involving Blu-ray, Sony's next-generation DVD technology.
While the Xbox 360 launch itself was a mess due to a lack of console supply and quality software, that situation is quickly changing.
First off, the games lineup is clearly improving. At the Xbox launch, there were only two games (racing game
Project Gotham Racing 3
and World War II simulation
Call of Duty 2
) that clearly deserved the title "next-generation," according to most video-game review sites. However, newer games have since come out that show off the Xbox 360's graphics power, like military combat game
Ghost Recon Advanced Warfighter
and boxing game
Fight Night Round 3
. These titles should help sell the system.
Plus, a science-fiction shooting game,
Gears of War
, will be released in the third quarter of 2006, and the strong consumer and industry buzz around it lead me to believe it has blockbuster potential. And, of course, we will eventually see Microsoft release the next installation of the
Halo
juggernaut.
Sony also has made a serious financial error by including its next-generation Blu-ray DVD technology in the PlayStation 3. Blu-ray technology is dramatically more expensive than the standard DVD drive in the competing Xbox 360. For instance, according to Merrill Lynch, the Blu-ray drive will cost Sony approximately $100 per unit at launch vs. $25 for the standard DVD drive included in the Xbox 360.
Although Sony has a solid balance sheet, it also employs a very capital-intensive and low-margin business model, which crimps free cash flow. Microsoft, of course, has a serious advantage when it comes to financial firepower, with nearly $44 billion in cash and investments on its balance sheet and a remarkably steady generation of free cash flow.
So, Microsoft has a console that is cheaper to produce and increasingly available to consumers, with a superior financial structure. This should allow the company to institute at least one price cut by the end of 2006. Furthermore, based on just about every game-console launch in recent memory, the PlayStation 3 will be in short supply when, and if, it comes to market in November. So in the 2006 Christmas season, Microsoft could be well positioned with a lower-cost model that is more readily available at retailers, with an impressive game lineup that could include
Halo 3
. This should allow Microsoft to convert some PlayStation fans.
Investment Implications
In the wake of this, I am definitely negative on Sony due to the company's potential market-share loss in video games and its periodic missteps in the volatile and competitive consumer electronics business.
In fiscal 2005 (ending in March), Sony's game segment accounted for only 10.2% of revenue, but a whopping 37.9% of operating income. In fiscal 2004, those numbers were 10.4% and 68.4%, respectively. So a market-share shift would not only give a modest financial benefit to Microsoft, but also do some serious damage to Sony's profitability.
Microsoft, of course, is a larger fish to fry.
Despite tens of billions of dollars invested in R&D over its history, Microsoft has yet to prove it can make money outside of its core software business.
In fact, the company's home and entertainment segment, which includes the Xbox business, lost $391 million on an operating basis in fiscal 2005, or about 2.7 cents a share on an earnings basis, according to my calculations. About every $150 million in operating income Microsoft generates adds about a penny to EPS. So as the business scales, Microsoft should be able to generate some modest incremental profit from the Xbox business, especially as it swings from loss to profit.
I am incrementally more positive about the company due to the Xbox 360's potential, but the upcoming Vista operating system still will determine the company's financial fate over the next few years and should be the primary focus of investors. Microsoft announced yesterday that it is pushing back the release of Vista's consumer version to January 2007. As I mentioned
here, Microsoft already has dropped numerous major features from the product, and I never had any conviction that it would launch before 2007. So this new delay has little impact on my long-term outlook on the stock, which is slightly negative. I still believe the stock is too big and efficient, and too loved by Wall Street, for it to make a substantial upward move.
However, keep your eyes on the video-game business, because good things are happening, and eventually there could be a modest positive financial impact.
P.S. from TheStreet.com Editor-in-Chief, Dave Morrow:
It's always been my opinion that it pays to have more -- not fewer -- expert market views and analyses when you're making investing or trading decisions. That's why I recommend you take advantage of our
to TheStreet.com's
RealMoney
premium Web site, where you'll get in-depth commentary
and
money-making strategies from over 50 Wall Street pros, including Jim Cramer. Take my advice --
In keeping with TSC's editorial policy, Michael Comeau doesn't own or short individual stocks. He also doesn't invest in hedge funds or other private investment partnerships. Comeau performs stock analysis for
and
. His market interests include consumer technology, retail, and small- and mid-cap financials. He appreciates your feedback;
to send him an email.