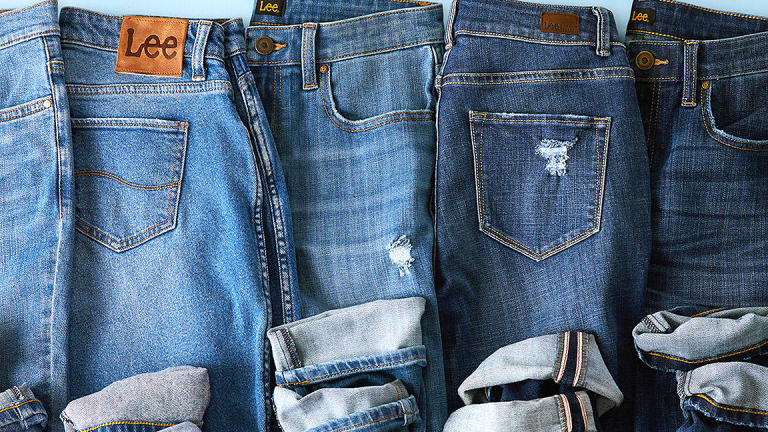 V.F. Corp. Eyes Deals After Ditching Jeans; Hightimes Merger Crumbles -- ICYMI
Here's what you need to know now for Monday, Aug. 13.
VF Corp. (VFC)  no longer likes the Timberland and Wrangler combination. The company is spinning off its 129-year-old denim brand along with Lee and keeping Timberland. It will concentrate on growing the higher growth outdoor brand as well as other holdings including Northface. It will be quick to move on from its favorite pair of low rise Lee's, VF Corp. CEO Steven Rendle said in an interview with TheStreet's executive editor Brian Sozzi. "M&A is absolutely our number one capital allocation choice," Rendle said. "Going forward, acquisitions will be more our focus than divestitures." Credit Suisse's Michael Binetti notes that VF Corp. manufactured about 25% of its denim products as wholly-owned facilities. The spinoff will include those facilities, which could free up capital to be "redeployed to higher growth M&A."
The weed business is booming and there seems to be a never-ending stream of deals coming out of the industry. On Monday, however, one of the most recognized names in the industry, Hightimes, the publisher of iconic marijuana advocacy magazine High Times, and Origo, a special purpose acquisition company, cancelled a deal that would have brought the company public. Hightimes did, however, hedge its bet on the deal with a $50 million Reg A offering. Reg A deals are not underwritten and often fall short of their capital raising goals. Elsewhere in the industry, Lineage Grow Co. announced a reverse merger with FLRish Inc., a California-based dispensary and grow facility owner doing business as Harborside for $200 million while Cowen upgraded one of the hottest cannabis companies, Tilray (TLRY)  , as an "early leader" in the industry. Shares of Tilray are up more than 15% since its IPO.
Staples parent Sycamore Partners on Monday escalated its campaign and hostile bid for Essendant (ESND)  by arguing in a letter that the office supply wholesale distributor's shares would be trading at a third of their current price without the buyout shop's bid. "...Absent any transaction, Essendant would be trading below $5 per share," Sycamore chief Stefan Kaluzny said in a letter to Essendant CEO Richard Phillips. Private equity firm Sycamore Partners and its portfolio company Staples disclosed in May that they have been seeking to acquire Essendant for $11.50 a share, less than the target company's recent trading price of $15.57 a share. The activist private equity firm also released a four-page Powerpoint presentation to back up its thesis about Essendant's trading price. The unsolicited bid comes after Essendant in April announced a deal to combine with S.P. Richards, which is owned by Genuine Parts Co., a longtime privately held rival in the office products wholesale business. Staples argues that its combination would be better for Essendant shareholders and likely to win antitrust approval from regulators in a speedier manner.
Markets Today: U.S. stock indexes ended near the day's lows amid worries over pressure on banks from a falling Turkish lira and after markets in Asia and Europe slumped. The Dow Jones Industrial Average declined 126 points, or 0.5%, to 25,187, while the S&P 500 fell 0.4% to 2,822. The Nasdaq slipped 0.25% to 7,820.

This is an excerpt from "In Case You Missed It," a daily newsletter brought to you by TheStreet. Sign up here.