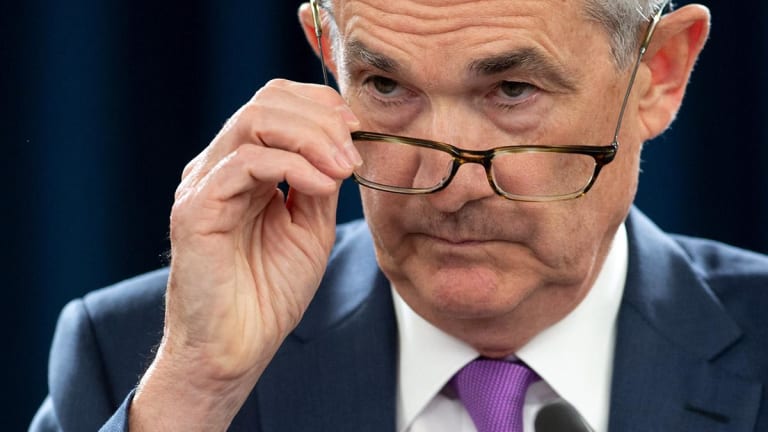 U.S. Jobs Report Could Bring Further Sign Economy Is Losing Steam
Recent economic indicators have spurred speculation among traders that the economic stimulus from President Donald Trump's $1.5 trillion of tax cuts might already be fading. A report this week on U.S. jobs growth in November could provide additional evidence.
The U.S. probably saw healthy but declining jobs growth last month, keeping the unemployment rate at a half-century low even amid signs that the economy might be slowing down. 
A report from the Labor Department on Friday is expected to show that nonfarm payrolls rose by 195,000, down from 250,000 in the prior month. A separate employment survey from ADP showed that private-sector employment rose by 179,000 last month, falling shy of the projected 199,000. 
Recent concerns over the health of the economy have reverberated from Wall Street to the Federal Reserve to the White House.
The Standard & Poor's 500 Index has tumbled 6.3% in the past month, at least partly due to concerns over slowing growth.  
While the Federal Reserve has been raising U.S. interest rates since 2015 to keep inflation in check, some economists now say that the central bank is likely to pause in its campaign early next year -- amid concern that the economy's strength is buckling under the weight of higher borrowing costs for businesses and consumers. 
President Donald Trump has lobbed repeated criticisms at the central bank for raising interest rates too quickly, saying Fed Chairman Jerome Powell is making a mistake that has undermined the stimulus from his $1.5 trillion of tax cuts and damped enthusiasm in the stock market.
Fed officials last month discussed revising their pledge for "further gradual" increases in U.S. interest rates. The discussions were revealed in minutes from the Fed's meeting on Nov. 7 and 8.
Since higher interest rates usually act to slow down economic growth, a pause in the Fed's hiking cycle could spur faster growth in corporate profits.