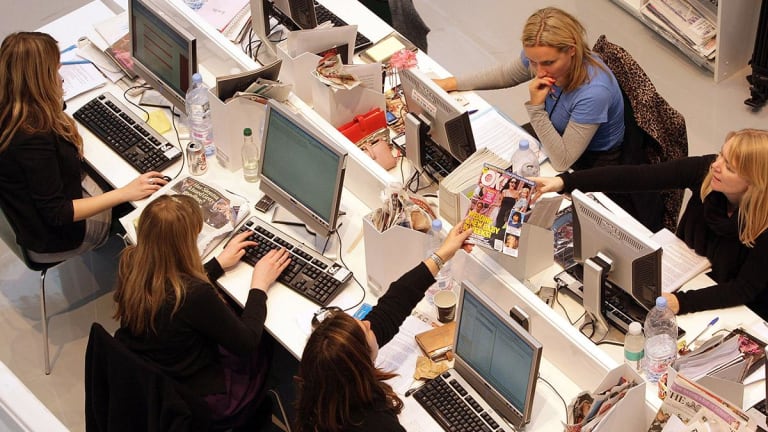 U.S. Jobs Growth Steady at 164,000 in July as Fed Cuts Stabilize Economy
A report Friday from the Labor Department shows the U.S. economy added 164,000 jobs in July, down from 224,000 in June. Economists had forecast a gain of 165,000 jobs.
U.S. hiring slowed in July but the pace was in line with expectations in a new indication that the economy stabilized as the Federal Reserve moved to cut interest rates for the first time since the 2008 financial crisis. 
Nonfarm payrolls rose by 164,000 in July, the Labor Department said Friday. The jump represented a dropoff from June's jobs growth, which was revised downward to 193,000 from 224,000 previously reported. May's job growth was also revised downward, by 10,000 to 62,000.
The increase in July was roughly on par with economists' average forecast for about 165,000 new jobs, based on a survey by the data provider FactSet. The unemployment rate held steady at 3.7%, close to the lowest in a half century. 
Charlie Ripley, senior investment strategist for Allianz Investment Management, said in a phone interview that the report offers few clues as to future Federal Reserve rate cuts since there wasn't a clear surprise on the upside or the downside, relative to expectations.
Fed Chairman Jerome Powell's characterization of this week's rate cut as a "mid-cycle adjustment" has left many investors wondering whether the central bank is beginning a longer cycle of monetary-policy easing, or if it might be a briefer and shallower reduction than in past episodes. 
President Donald Trump, who is running for re-election in 2020, has called for an "aggressive" rate-cutting cycle to support the economy as he ratchets up his trade war with China, including threats this week of higher tariffs on imports from the country. 
The Fed is supposed to remain free of politics, focusing on data related to inflation and unemployment. But a growing number of economists have said the central bank is being forced to respond to the effects of Trump's trade war, which have contributed to a slowdown outside the U.S.
Powell has said that the global slowdown could spill over to the U.S. by putting downward pressure on the domestic inflation rate, which is consistently tracking below the Fed's target of 2%.     
"If we see trade tensions continue to ratchet up, this could put pressure on the economy, and it could lead to slower job growth," Ripley said. 
But he added: "With (Friday's) report being basically in line with expectations, it doesn't really help investors gain any more clarity on what the Fed might be doing."
Average hourly earnings rose by 8 cents during the month, or 0.3%, to $27.98, according to the department. That's the same pace as in June and slightly faster than economists' expectations for a 0.2% increase.   
Over the past year, average wages were up 3.2% through July, an acceleration from June's 3.1% year-over-year increase.
The jobs growth during the month was driven by notable gains in professional and technical services such as computer systems design and related services, in addition to healthcare, social assistance and financial activities, the department said. 
Save 76% with our Summer Break Sale. Subscribe to our premium site Real Money and become a smarter investor! Click here today to sign up!