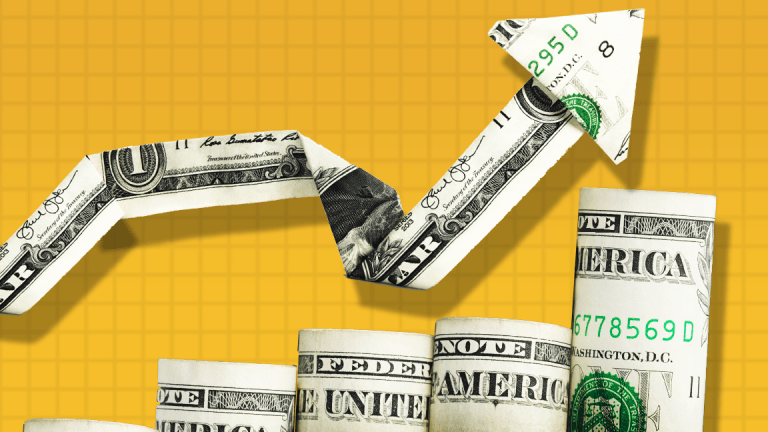 U.S. Inflation Stays Muted in July Though New China Tariffs Loom This Weekend
Prices on consumer purchases, excluding food and energy, rise by 0.2% in July, leaving them up 1.6% over the past 12 months, unchanged from the June pace. Consumers increased their spending, even though growth slipped in personal income.
A government report Friday showed a key gauge of inflation continuing to rise at a subdued pace in July, though growth slowed in personal income.
Prices on consumer purchases, excluding food and energy, rose by 0.2% in July, leaving them up 1.6% over the past 12 months, a report from the Commerce Department's Bureau of Economic Analysis showed. The annual pace, which was the same as in June, remains below the Federal Reserve's target of 2%.
But the report showed that personal income rose by just 0.1% from June levels, an indication that consumer spending power is falling behind relative to inflation. The pace was the slowest in 10 months, and down from 0.5% the prior month. Economists had expected personal income to increase by 0.3%, on average. 
Even so, consumers continued to spend at a faster pace, with personal consumption expenditures increasing by 0.6% from June levels, the highest in three months.   
President Donald Trump has argued that although the economy remains in growth mode the low level of inflation means the Fed can cut official U.S. interest rates to provide a further boost, without risking a drastic surge in consumer prices.
But according to Ian Shepherdson, chief economist at the forecasting firm Pantheon, Trump's intensifying trade war with China could lead to faster inflation in future months as importers pass along the higher cost of new tariffs, including some set to take effect on Sept. 1.
And higher prices could lead consumers to pare back their spending - a negative for U.S. economic growth since personal consumption expenditures represent about 70% of gross domestic product. 
"Consumer spending is rising steadily, unperturbed so far by the trade war," Shepherdson wrote Friday in a note to clients. "That might change when tariffs are applied to consumer goods, starting at midnight Sunday." 
Save 76% with our Summer Break Sale. Subscribe to our premium site Real Money and become a smarter investor! Click here today to sign up!