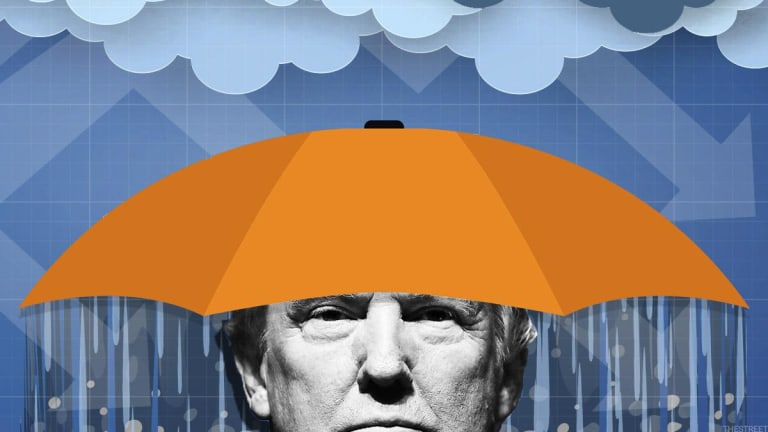 U.S. Economy Adds 20,000 Jobs in February, Far Fewer Than Expected
A monthly report on February jobs shows that nonfarm employers added 20,000 jobs during the month, down from 304,000 the prior month.
The U.S. economy added jobs in February at the slowest pace in 17 months, as the stimulus fades from President Donald Trump's tax cuts, a Labor Department report showed Friday. 
Nonfarm payrolls climbed by 20,000 in February, down from January's pace of 304,000, the report from the Labor Department's Bureau of Labor Statistics showed. The February figure compared with forecasts of 180,500 jobs, based on a survey from the data provider FactSet. 
"Employment in professional and business services, health care and wholesale trade continued to trend up, while construction employment decreased," according to the report. 
Although the report also revealed a decline in the U.S. unemployment rate and strong wage gains for workers during the month, the slower pace of jobs growth could rattle some investors who worry about a coming economic slowdown. The current expansion is already the second-longest in U.S. history, at nearly 10 years, and three-fourths of economists now expect a recession by 2021. 
"The headline number was a shocker on the downside," Tony Bedikian, head of global markets at Citizens Bank in Boston, said in a telephone interview. 
U.S. stocks were falling on Friday following the report, with the S&P 500 down 0.6%.
Tom Graff, head of fixed income for the money manager Brown Advisory in Baltimore, wrote on RealMoney that even with the latest reading the U.S. economy has still created an average 190,000 jobs a month over the past six months. That's well above his estimate of the economic "stall speed" of about 175,000 jobs a month.    
"Most of the recent economic data has pointed to a bit of a rebound off fourth-quarter weakness, so I'm not going to over-interpret this release," Graff wrote. 
The unemployment rate nudged down to 3.8%, close to lowest in a half-century, from 4% in January, according to the report. 
"This decline reflects, in part, the return of federal workers who were furloughed in January due to the partial government shutdown," the bureau said. 
Average hourly earnings rose by 11 cents to $27.66, after a 2 cent gain in January. Over the past 12 months, wages have climbed 3.4%, faster than the 3.3% year-over-year gain projected in a FactSet survey. 
"The soft payroll is not indicative of the trend, but strong average hourly earnings is," Ian Shepherdson, chief economist at the forecaster Pantheon Macroeconomics, wrote in a report. "We expect further gains ahead as employees increasingly flex their muscles in the labor market."