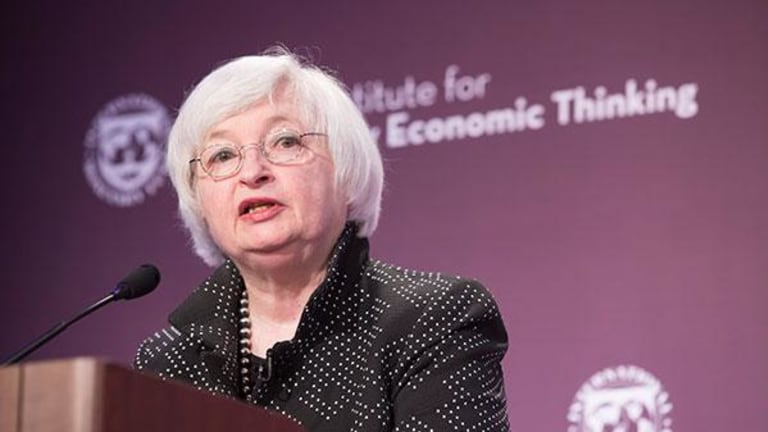 Upcoming Jobs Report Will Weigh on Rate Hike Decision, Says Fed Vice Chair Fischer
Next Friday's job report will weigh on the Fed's decision about whether to hike rates at the central bank's September meeting, says Fed Vice Chair Stanley Fischer.
NEW YORK (TheStreet) -- The Federal Reserve's decision about whether to hike interest rates at its next meeting on September 20 and 21 is largely dependent on the Labor Department's September 2 jobs report, the central bank's Vice Chair Stanley Fischer told CNBC's "Squawk Alley" on Friday morning. 
"Should we be on the edge of our seat for a rate hike as soon as next month?" CNBC's Steve Liesman asked. 
"These are things we don't know until we see the data," Fischer said. 
Strong jobs reports over the past few months and a higher inflation rate this year compared to 2015 indicate that the economy is poised for a rate hike, Fischer said. 
"The big numbers are better than they have been for some time," he said.
But the Fed is waiting for next week's job report as well as other data to come in before it makes its final decision, he said.
In contrast to strong jobs reports so far this year, Gross Domestic Product (GDP) numbers in the first half of 2016 have been lackluster, Liesman noted.
But GDP numbers are revised so often that the Fed isn't so concerned about them and wants "to be looking ahead" when it makes its decision, Fischer told Liesman.  
One of the Fed's main concerns going forward is low productivity, Fischer said.
The Fed faces a tough decision because economic data are constantly being updated, Fischer noted.
"You have to try and figure out what is the main thrust of what is going on in the economy. You can always find a set of data that will enable you to build a different case, and that's the hard part," he said.
While some have criticized the agency for relying too much on data to make decisions, "the picture is a complex one" that is dependent on up-to-date numbers, Fischer said. "I don't know what the alternative is. To toss a coin?" he asked.