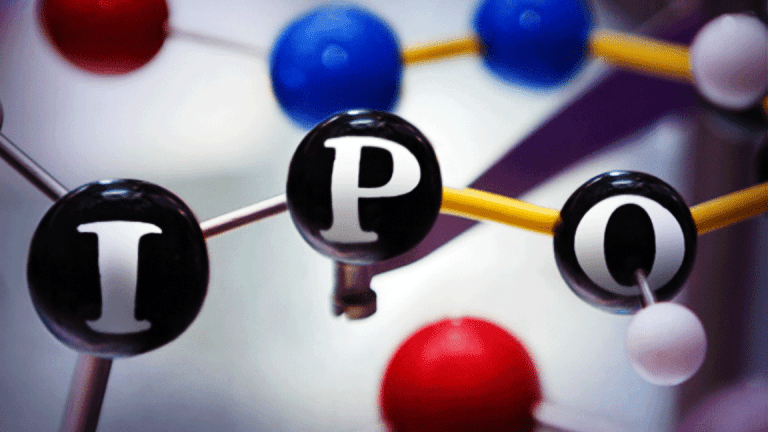 'Unicorn' IPOs Could Provide Big Boost to Big Banks
Citigroup and Goldman Sachs could see a big boost from the slew of IPOs in 2019, says an analyst.
Citigroup and Goldman Sachs could see a big boost from the slew of IPOs in 2019, says an analyst.
The big "unicorn" initial public offerings in 2019 could be a big savior to large-cap banks in the U.S. as the group looks for growth opportunities away from lending and interest rates. 
Citigroup (C) - Get Report , Goldman Sachs (GS) - Get Report  and Bank of America (BAC) - Get Report report first-quarter earnings next week, and some expect the slew of IPOs slated that have hit and will hit the market this year could be a significant positive not only to earnings but also to the outlook for the year. 
"With the low interest rate environment, with the investment banking side with Lyft (LYFT) - Get Report and Uber, they've [banks] still managed to be profitable and grow profits," John Ham, associate adviser at New England Investment and Retirement Group, told TheStreet. 
The yield curve has flattened, with the 10-year Treasury yield sitting at 2.55%, not too far above the three-month's 2.43%, which makes lending less profitable for banks. Although many on Wall Street note that loan volumes look strong, especially because the Federal Reserve hasn't and likely won't raise rates in 2019,  investors are looking for banks to find juice for growth anywhere they can. 
But the IPOs, which seem to be coming in droves so far this year (Uber released its prospectus Thursday), could have a material impact on bank earnings in 2019.
IPOs are "definitely a large catalyst" for the banks, Ham said.
"We think (the IPOs are) going to be accretive to earnings for the investment banks." He did note that the success of the pricing of the IPOs will have to be watched, but that it's likely they'll provide a significant lift to nvestment banking revenue. 
Lyft raised $2.34 billion in its IPO, while Uber is seeking to raise roughly $10 billion. Pinterest could issue new shares in June and is looking to raise more than $1 billion, while Slack raised $420 million privately in August 2018 at a valuation of more $7 billion and plans to go public this year.
JPMorgan Chase (JPM) - Get Report beat earnings expectations Friday and posted investment banking revenue of $818 million. But JPMorgan's business is more weighted toward the consumer, where it excelled in the period, than either Citigroup or Goldman Sachs.
"If Goldman Sachs can hold up well on the trading and investment banking side, it would lead me to believe they're the best in breed on that," Ham said.
While analysts surveyed by Factset expect Goldman's total 2019 investment banking revenue to decline roughly 1.8% year over year to $7.7 billion, baked into that number is significantly slower mergers and acquisitions activity for the year vs. 2018. 
Goldman Sachs shares have risen 19% this year, and Citigroup has gained 26%. 
See Jim Cramer's Action Alerts Plus Goldman Sachs earnings cheat sheet here. 
Citigroup, Goldman Sachs and JPMorgan are holdings in Jim Cramer's Action Alerts PLUS member club. Want to be alerted before Jim Cramer buys or sells the stocks? Learn more now.