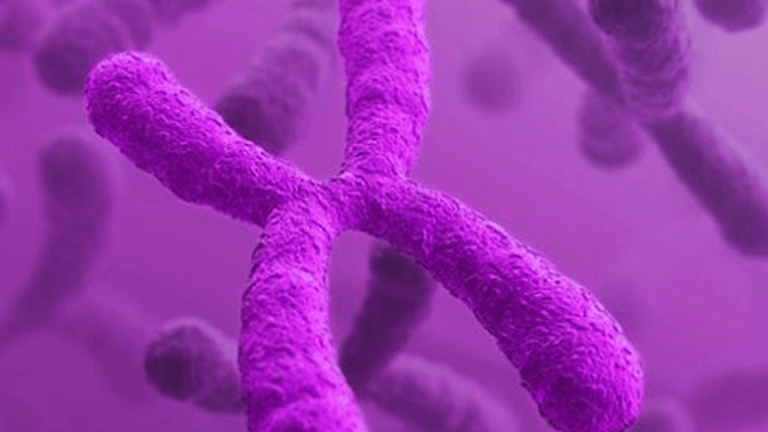 Ultragenyx Pharmaceutical Wins Approval for Drug Treating Rare Form of Rickets
Ultragenyx scored its second FDA drug approval in six months. The orphan disease specialist also picked up its second Rare Pediatric Disease Priority Review Voucher; its first sold for $130 million.
Ultragenyx Pharmaceutical  (RARE) received its second FDA approval in six months as Crysvita, an injectable therapy to treat XLH was given the OK by the regulator.
Besides gaining approval for a drug that Ultragenyx and its development partner Kyowa Hakko Kirin Co. Ltd. believe could be a $1-billion-a-year market, the FDA also awarded Ultragenyx a Rare Pediatric Disease Priority Review Voucher. Crysvita was previously granted Orphan status as well as a Breakthrough Therapy Designation, a status reserved for drugs treating a serious condition and that if approved could provide an impact for patients in respect to both efficacy and safety.
The Rare Disease Voucher is a big deal for the company since it not only has other orphan-style therapies in the pipeline, but the voucher can also be sold. Last November, Ultragenyx received a voucher for Mepsevii, an enzyme replacement therapy to treat lysosomal storage disorder. The company sold the voucher to Novartis (NVS) for $130 million last December.
Ultragenyx shares rose sharply on Tuesday after the approval was announced, and was up 0.8% to $55.14 on Wednesday afternoon. 
XLH displays itself in children by riddling them with rickets causing lower body bone deformities and decreased height. In adults, the disease carries a much larger risk of bone fractures. The disease is caused by over-production of FGF, a hormone that causes the kidneys to dispose of excess phosphates. Crysvita can regulate the kidneys' treatment of phosphate as the drug binds to excess FGF, helping the body restore phosphates to normal level.
Young patients can experience bone and dental pain as well as bent or bowed legs. Adults may experience joint pain, impaired movement, dental issues and hearing loss.
Ultragenyx believes the patient population is about 3,000 children and 9,000 adults. The company said in a call with analysts that it plans to charge $160,000 a year for patients who are children and $200,000 a year for adults, both of which represent a net price. The gross price for a 10 mg dose is $3,400. In setting the net price, Ultragenyx considered the prices of other rare disease drugs, how serious XLH is and Crysvita's ability to treat patients.
The naming of a net price at this point is unusual because the final price of a drug can vary depending upon rebates and discounts, a behind-the-curtain calculus involving pharmacy benefit managers, insurance companies and drug companies. Prices for drugs can also be quoted as gross, retail and list. Net prices often do not see the light of day.
"We wanted to provide a sense of what we thought the price would be after discounts and compliance," said spokeswoman Danielle Keatley. 
The company is now staffing up for the new drug, rolling out a support service for patients on the drug and their caregivers that includes helping them deal with insurance carriers, and finding financial solutions to help pay for the medication.
Ultragenyx is also building out a 30-person sales force to push Crysvita into the market. The drug has already gained approval in Europe to treat children. Keatley also said a group called patient diagnosis liaisons are already in the field visiting with doctors and potential patients.
While Keatley said the company is excited about the FDA approval, she said Ultragenyx expects it to take longer to penetrate the adult patient population with Crysvita, since adults may be having fractures treated but not seeing an endocrinologist for XLH.
The company is also exploring the use of Crysvita to treat tumor-induced Osteomalacia in a phase 2 trial. The company is also researching both small molecule and gene therapy candidates to treat four different rare indications.
Ultragenyx has tapped the private-investment-in-public-equity market three times since July 2016, raising $340 million in pair of at-the-market transactions with an aggregate value of $300 million and a single common stock sale of $40 million, according to PrivateRaise, TheStreet's data service that tracks private placement transactions larger than $1 million.
Current Ultragenyx investors include Wellington Management Co. LLP at 11.8%, Capital Research & Management Co. with 10% and CEO Emil Kakkis with 6% according to FactSet Research.