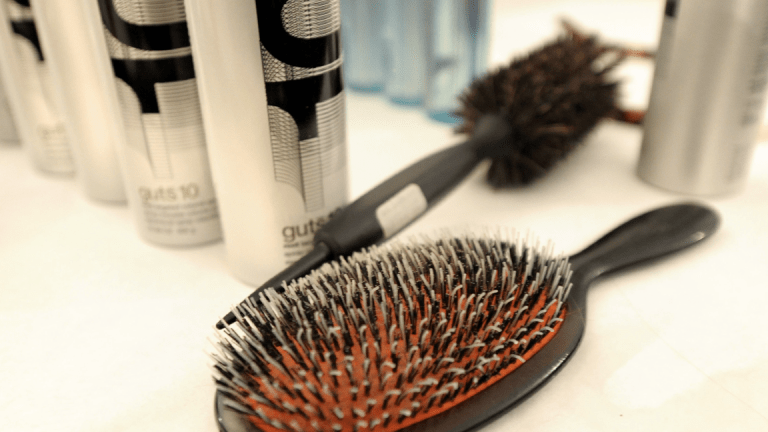 Ulta Beauty Is Slipping After Issuing Weak Fourth-Quarter Outlook
Ulta shares are getting hit after the beauty store chain issued a weak outlook for its fourth quarter.
Shares of Ulta Beauty Inc. (ULTA) - Get Report were dropping in premarket Friday after the beauty store chain issued a weak outlook for its fiscal fourth quarter.
Ulta fell 6.15% to $274.92 a share. 
Despite posting third-quarter sales in line with estimates and earnings better than forecasts, the company said it expects revenue for the fourth quarter of between $2.085 billion and $2.103 billion and same-store-sales growth of between 7% and 8%. Management also expects earnings per share of between $3.50 and $3.55. 
The projections fell short of analysts' expectations of $3.60 in EPS and $2.109 billion in sales. 
Revenue for the third quarter came in at $1.56 billion, in line with analysts' estimates. Same-store-sales grew 7.8%, also directly in line with expectations. Earnings were $2.18 a share, beating estimates of $2.16. Net income was $131.2 million. 
E-commerce sales increased 42% to $170.7 million. 
"Ulta Beauty's strong performance in the third quarter reflects continued market share gains across all major categories, acceleration in our overall comp driven by healthy traffic, excellent new store productivity, and robust e-commerce growth," CEO Mary Dillon. 
Not only was a slower-than-anticipated fourth quarter hitting the stock, but the momentary trade truce could hurt the stock in 2019 as well. Investors had favored companies that were shielded from tariffs before the positive G-20 meeting, of which Ulta is one. Now that there won't be additional tariffs for at least the next few months, investors may buy a bit more of the names that were previously threatened by the possibility of more tariffs. 
"The news coming out of Argentina could impact positioning elsewhere in the space - including 'insulated' names to which investors had flocked for defensive purposes," Wells Fargo analysts said in a note earlier this week. It added,  "Specifically, we'd highlight the off-pricers (BURL, ROST, TJX) and ULTA as names that investors have favored of late due to their relative tariff-insulation, but now that the tariff overhang has been temporarily lifted, investors may begin to look elsewhere in our group."
Ulta has risen 30.97% year to date.