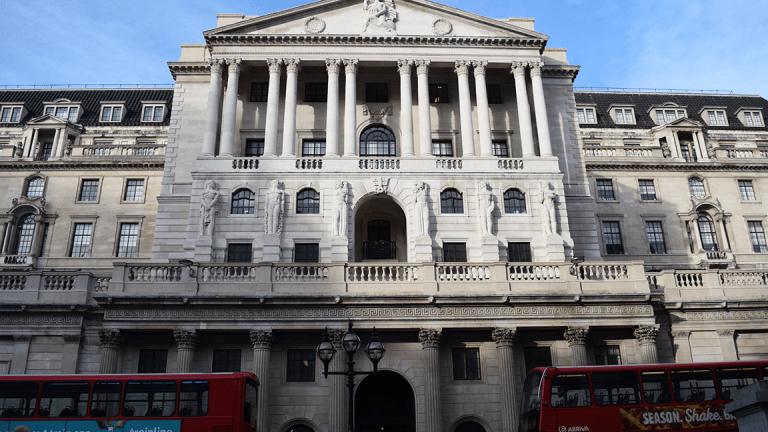 UK Inflation Speeds Past 5-Year High: Bank of England Must Offer Formal Response
Bank of England must offer formal response to inflation rise that takes it more than 1% past stated price stability target.
U.K. inflation accelerated to the fastest pace in more than five years last month, the country's statistics office said, as rising prices and flat-lining wages continue to pressure consumers in the slowing post-Brexit economy, prompting a formal response from the Bank of England.
The Office for National Statistics said consumer prices accelerated 3.1% last month, up from 3% in October and the highest since March 2012 and faster than the 3.0% reading anticipated by economists. So-called core inflation, which strips out volatile prices for food and energy, was unchanged at 2.7%, the ONS said. Airfares and computer games, as well as food prices -- including chocolate -- were the main contributors to the headline CPI increase, the ONS said.
The pound was marked 0.2% higher against the U.S. dollar immediately following the release and changing hands at 1.3365 at 09:40 London time.
The reading will prompt a formal letter of explanation from Bank of England Governor Mark Carney to Britain's Finance Minster, Philip Hammond, detailing the planned response. Under terms of its mandate, the Bank must explain its reaction to inflation readings that rise more than 1% above its stated target.
The inflation figures offer further evidence of the so-called "Brexit Squeeze" that has lifted consumer prices to the highest in more than five years thanks in large part to the collapse of the pound in global foreign exchange markets following the country's June 2016 Brexit vote amid only tepid wage growth and a slowing economy.