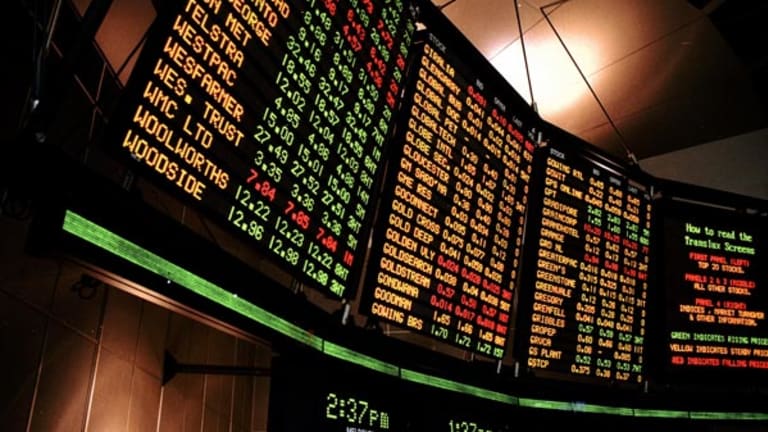 Ugly Turns Pretty for Herbalife
The company will be sponsoring a Mexican program akin to the hit TV show 'Ugly Betty.'
Editor's note: This Breakout Stocks Alert was originally sent to subscribers Dec. 6 at 2:46 p.m. EST. It's being republished as a bonus for TheStreet.com and RealMoney.com readers.
Herbalife
(HLF)
announced a seemingly odd, but potentially very positive, piece of news today, and we'd like to update readers. The stock was recently trading at $40.54.
This afternoon, Herbalife said it would sponsor the Mexican television show
La Fea mas Bella
, a show akin to the hit ABC show
Ugly Betty
. According to the press release, the lead character will use Herbalife products as she undergoes a physical transformation in six episodes of the show. This storyline is expected to air in January 2007.
La Fea mas Bella
is one of the most popular Spanish-language shows in both the U.S. and Mexico, and this product placement will put the Herbalife brand in front of millions of Spanish-speaking U.S. and Mexican residents. Herbalife earns 20% of its revenue in Mexico, a huge growth market for the company, with revenue increasing 87% in the country so far this year. This news could help Herbalife continue that momentum.
We were certainly bullish on Herbalife when we initiated the position at a shade above $33 a share in early September, and we are just as positive today with the stock above $40. We had initially expected the stock to hit $40 within 12 months, but given the company's solid performance, we believe a $50 share price is achievable by mid-2007.
Herbalife has been growing its revenue at about 20%, with earnings growth much greater than that, though the stock is trading at just 17 times expected 2007 earnings of $2.45 a share. Considering that Herbalife just issued bullish fourth-quarter and full-year 2007 guidance, is improving its balance sheet, generates plenty of cash and is a beneficiary of a weakening dollar, we can't help but be bullish on this stock.
The bears on Herbalife are concerned about the potential for increased regulatory oversight of the U.S. multilevel marketing industry, but there is no sign that legislation is on the near-term horizon. Also, in any case, the U.S. represents less than 20% of Herbalife's sales, and the stock's modest valuation is certainly not
Google
-esque.
In keeping with TSC's editorial policy, Michael Comeau doesn't own or short individual stocks. He also doesn't invest in hedge funds or other private investment partnerships. Comeau is a research analyst at TheStreet.com. In this role he performs stock analysis for
, and is also a regular contributor to RealMoney.com. Prior to his arrival at TSC in June 2004, Comeau worked as a Consultant to Toyota Motor North America, performing in-depth research on automotive industry issues, primarily in the areas of alternative engine technologies, competitive analysis and macroeconomics. His primary market interests include consumer technology, specialty retail, and small-caps. Comeau received a bachelor's degree in Finance from Brooklyn College, and has completed Level 1 of the CFA program.. He appreciates your feedback;
to send him an email.