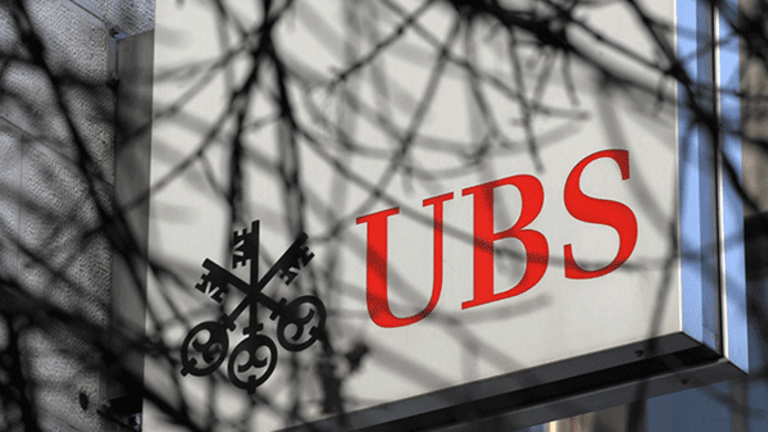 UBS Sees Concerning Amount of Redemptions from Wealthy Clients
Shares take a dive as a result.
UBS Group AG (UBS) - Get Free Report posted better-than-expected fourth quarter earnings Friday and said an improved outlook in the United States could support growth in the bank's wealth management business.
UBS, the world's biggest weath manager, said fourth quarter earnings came in at €0.19 a share on a fully diluted basis, just ahead of the $0.17 a share forecast by analysts but down around 32% from the same period in 2015. Pretax profit rose 47% to Sfr1.1 billion ($1.09 billion) in the quarter, well ahead of the Sfr638 million estimate.
"Despite a very challenging market environment in 2016, we achieved solid results, thanks to our balanced business and geographic mix, as well as our strong focus on executing our strategy," said CEO Sergio Ermotti. "Wealth Management Americas delivered a record performance, and our Swiss Personal and Corporate business achieved its best full-year results since 2008. While we saw persistent client risk aversion and substantial cross-border outflows, we generated over Sfr40 billion of net new money in our wealth management businesses."
Quarterly net outflows in the wealth management unit, however, were a larger-than-expected Sfr4.1 billion globally and Sfr1.3 billion for its Americas unit. The bank also made no changes to its 2016 dividend of SFR0.6 per share, however, and will not repeat last year's special Sfr0.25 per share payment.
UBS shares fell 2.6% to Sfr16.59 each in Zurich by 09:00 GMT, trimming the stock's three month gain to around 22.5%, firmly ahead of the 18% advance for the Stoxx Europe 600 Index.