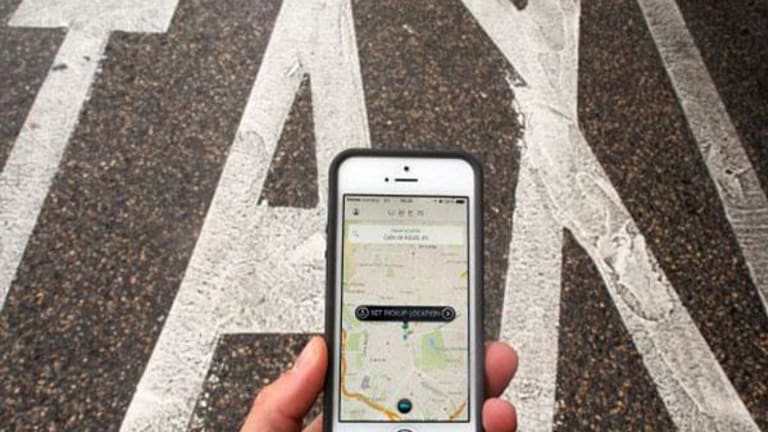 Uber Partners With Betterment To Offer IRAs to Drivers
Betterment announced a partnership with Uber today to make it possible for drivers to open IRAs for retirement.
NEW YORK (TheStreet) -- Automated investing service Betterment announced a partnership with ride-sharing service Uber earlier today that will allow Uber's drivers to open IRAs for retirement. 
The announcement is significant because drivers for Uber and competitor Lyft are contract employees, meaning benefits have been inaccessible in the past, noted CNBC's Kayla Tausche in an interview with Betterment Co-founder Eli Broverman on Wednesday afternoon. 
"Uber has been looking for a way to better serve their drivers, looking for a way to take care of their financial wellness," Broverman told Tausche, saying his company began talking with Uber several months ago about the possibility of a partnership. 
The IRAs will be available directly through the Uber driving app, he said. Uber and Betterment combined resources to make the service free to all Uber drivers for the first year, he added. 
"Drivers are looking for a retirement solution like all workers, but the problem really has been the access to a really high-quality IRA solution. It's just not available for them," Broverman explained. 
Betterment's solution was to integrate the IRAs into the "existing work flow" through the Uber app, where drivers can sign up, manage and monitor their retirement plan. 
The IRAs will also be available directly through Betterment, Boverman said.
"If they move on and start dong other things in their working life, they can always come to Betterment to manage their accounts and continue to deposit toward them," he said.