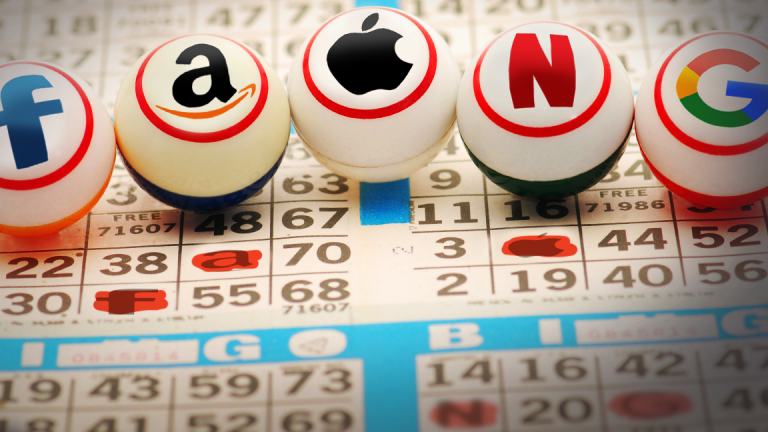 U.S. Tech Stocks Weaken as Lawmakers Push for Tighter Foreign Investment Rules
Tech stocks were once again on the back foot in pre-market trading Wednesday as U.S. lawmakers push for tighter controls on sector investments and investors fear President Donald Trump is putting the FAANGs on the front lines of his global trade battle.
Tit-for-tech trade war? 
U.S. tech stocks traded lower in pre-market dealing Wednesday after lawmakers passed a bill to limit foreign investment in the sector and two prominent Senators urged President Donald Trump to take a tougher stance on China's ZTE Corp in the interest of national security.
The U.S. House of Representatives passed one of two bills workings its way through Congress late Tuesday that proposed broader powers to the U.S. Committee on Foreign Investment, which probes potential corporate partnerships and takeover by foreign companies. Senators Mark Warner and Marco Rubio, meanwhile, urged the President to reconsider an earlier agreement with ZTE that allows the China-backed telecoms giant to continue operating with U.S. component providers once its pays a $1 billion fine and overhauls is management and oversight.
The collective moves, which comes ahead of Friday's expected announcement of further curbs on investments by China-backed firms into U.S. companies that have "industrially significant" technologies, continue to suggest that Trump is prepared to put the tech sector on the 'front lines' of his strategy to trim trade deficits with both China and the European Union.
Action Alerts Plus holding Apple Inc. (AAPL) shares were marked 0.34% lower in pre-market trading Wednesday, indicating an opening bell price of $183.8 each, a move that would take its post G-7 Summit decline to around 5.2%. Google parent Alphabet (GOOGL) shares were seen 1.11% lower at $1,120.1 each while Facebook (FB) fell 1.01% to $196.99 each. Netflix (NFLX) , which is banking on an increasing growth rate in non-U.S. subscribers, was marked 0.25% lower at $399.38 while Microsoft (MSFT) was seen 1.39% lower at $97.70.
The S&P 500 Information Technology Index, a benchmark for the U.S. tech sector, has fallen 2.86% since the President signalled a tougher line on trade heading into the Quebec City gathering of leaders of the world's biggest economies.
U.S. tech companies, including Apple, which sold more iPhones in China than it has in the US for the past three years and generated 20% of its nearly $200 billion in annual revenues there, have important links to both mainland China and Taiwan, where Foxconn, the world's biggest tech manufacturer and a key Apple assembler, is based.
Last week, Foxconn Chairman Gou called the U.S.-China trade disputes as "tech war" that was quickly becoming his company's principle concern, particularly given the fact that China has vowed to hit back at U.S. trade barriers with both "qualitative and quantitative" measures. 
Trump's apparent use of the tech sector, which remains a critical component of Beijing's "Made in China 2025" strategy of becoming a world leader in industries such as aerospace, clean-car production and advanced information technology, is not only a bold escalation of the brewing trade war between the world's two biggest economies, but also a major political risk heading into this fall's mid-term elections, given the sector's dominance of U.S. equity market performance.
China's paramount position in the global tech sector supply chain, however, means any unilateral move on trade or investment barriers puts U.S. companies at risk, according to a study from the U.S.-China Economic and Security Review Commission published earlier this year.
"The Chinese government considers the ICT sector a "strategic sector" in which it has invested significant state capital and influence on behalf of state-owned (information and communications technology enterprises)," the study, noting that seven major American tech companies -- Hewlett Packard (HP) , IBM (IBM) , Dell Inc (DELL) , Cisco Systems Inc. (CSCO) , Unisys Corp (UIS) , Microsoft Corp and Intel Inc (INTC) -- source more than half of their products and components from China.