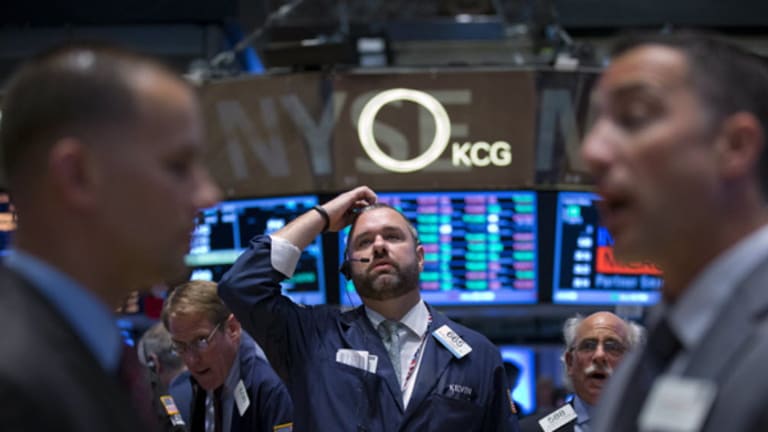 U.S. in 'Wait And See' Market, Meridian's Corpina Tells CNBC
Due to the Federal Reserve's hold on interest rates, investors have a 'wait and see mentality,' Meridian Equity Partners' Jonathan Corpina said on CNBC today.
NEW YORK (TheStreet) -- Meridian Equity Partners' Jonathan Corpina said the U.S. currently has a "wait and see mentality" market on CNBC's "Closing Bell" Tuesday.
"If you look at the charts, we've consolidated a very tight band here at the top of the markets. We did have a breakout. I think if you look at the levels there, we broke out of the 2,120 level which would be my next level on the downside if we're going to have a significant move," Corpina noted.
The Dow Jones closed down by 0.1% to 18,473.81 points, the S&P 500 ended trading higher by 0.03% to 2,169.16 points and the NASDAQ closed up by 0.24% to 5,110.05 points today.
However, investors are waiting for the "next catalyst," according to Corpina.
"It's been very quiet up here at the top," he commented.
Corpina thinks investors are waiting for a move from the Federal Reserve on when it will raise interest rates. The board's July policy meetings began today and will run through tomorrow.
Many investors do not predict the Fed will increase any interest rates until after the November presidential election.
"Every day we get closer and closer to this presidential election, and that being said, it gets harder and harder for the Fed to make a move when in fact they should make a move," Corpina stated.