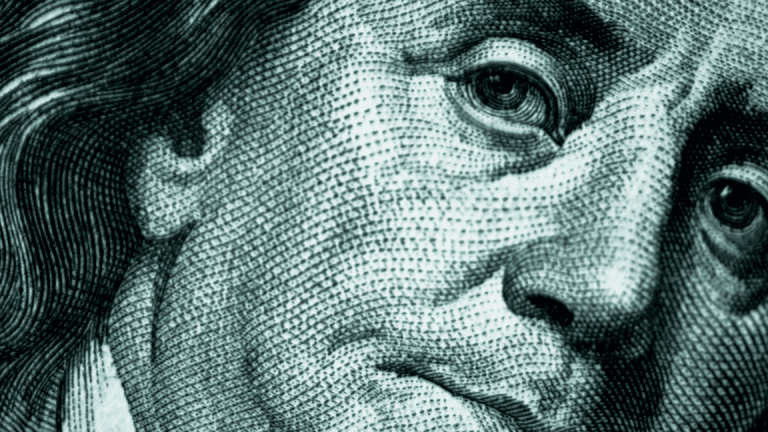 Stock Futures Improve After Fed's Powell Repeats 'Gradual' Rate Hike Aim
Global stocks were mixed in early Tuesday trading as investors sifted through prepared remarks ahead of the first of two appearances on Capitol Hill this week by new Fed chairman Jerome Powell.
5 Hot Things to Know About Stocks Right Now
Comcast swoops in with $31 billion bid for Britain's Sky plc in challenge to 21st Century Fox.
Akorn plunges after Fresenius warns that alleged data breach could hamper takeover.
Bond yields, dollar reverse course, climb higher as Powell hints at gradual rate hikes
European stocks slide, but media shares shine on takeover speculation.
China stocks hold down gains for shares in Asia; Nikkei gains.
Market Snapshot
U.S. equity futures were steady Tuesday, following a mixed session for global stocks, as investors sited through prepared remarks from new Federal Reserve chairman Jerome Powell ahead of his maiden appearance before Congressional lawmakers and a key reading on consumer confidence later in the session.
Contracts tied to the Dow Jones Industrial Average traded 29 points to the downside, indicating an implied open that's around 40 points higher than Monday's close, while those linked to the S&P 500 marked 4 points lower after Powell said that, "in the (Fed Open Markets Committee's) view, further gradual rate increases in the federal funds rate will best promote attainment of both of our objectives" of price stability and full employment and will "continue to strike a balance between avoiding an overheating economy and bringing ... price inflation to 2 percent on a sustained basis."
Benchmark 10-year U.S. Treasury note yields edged modestly higher, to 2.871%, while the dollar index, which tracks the greenback against a basket of six global currencies, was 0.21% at 90.038.
Akorn Inc. (AKRX) - Get Akorn, Inc. Report shares plunged in pre-market trading after Germany's Fresenius SE (FSNUY) said a probe into possible data breaches at the generic drugmaker could force it to drop a planned $5 billion takeover.
Fresenius said it's conducting an "independent investigation, using external experts" into alleged data breaches at Lake Forest, Ill.-based Akorn linked to data integrity regulations governed by the U.S. Food and Drug Administration relating to product development at Akorn.
Akorn shares were marked 31% lower from their Monday close in pre-Market trading in New York, indicating and opening bell price of $20.93 each, the lowest in more than a year.
Powell's first of two appearances on Capitol Hill this week, however, starting with today's testimony before the House Financial Services Committee, will be the focus of investor attention as markets attempt to gauge the new Fed chairman's views on the future direction of interest rates.
Market reaction to similar testimony yesterday from European Central Bank President Mario Draghi pushed the euro lower and kept German bund yields, the proxy for regional interest rates, pinned near one-month lows as he cautioned that inflation would only "gradually" return to the Bank's target despite the myriad support measures in place to boost consumer prices in the world's biggest economic bloc.
In Europe, the Stoxx Europe 600, the regional benchmark, was marked 0.4% to the downside as investors prepared for a key inflation reading from Germany later in the session. Germany's DAX performance index fell 0.26% while markets around the region are set to record similar percentage declines.
In the U.K., shares of Sky plc surged more than 21% to trade £13.43 each, the highest since 2000, after NBC Universal parent Comcast Corp. (CMCSA) - Get Comcast Corporation Class A Report made an unsolicited $31 billion bid for the British pay-TV group that trumps a $15.5 billion offer from Rupert Murdoch's 21st Century Fox. (FOX) - Get Fox Corporation Class B Report .
The Stoxx Europe 600 media index, the region's sector benchmark, gained 1.75% to hit a one-month high of 275.86 in the opening hour of trading.
ProSiebenSat.1 Media SE (PBSFY) , Germany's biggest broadcaster, gained 1.4% from its Monday closing price to top the DAX performance index in Germany while Sky's U.K. rival, ITV Plc (ITVPY) , gained more than 2% to trade near the top of the FTSE 100 leaderboard. France's Vivendi SA (VIVHY) , which owns the pay-TV group Canal Plus, rose more than 1.05% in early Paris trading to change hands at a one-week high of €21.25 each.
Overnight in Asia, stocks were mixed as investors digested both Draghi's appearance before European lawmakers in Brussels and awaited Powell's first "Humphrey Hawkins" comments, with Japan's Nikkei 225 rising 1.07% to end the session at 23,389.86 points.
Broader regional markets were held down by notable losses in China, however, with the Hang Seng index in Hong Kong falling 0.53% and the CSI benchmark in Shanghai falling 1.5% as investors pulled cash out of markets following yesterday's rally amid questions over the implications of China's constitutional changes which could leave President Xi Jingping in power once his second term expires in five years' time.
Global oil prices retreated Tuesday, thanks in part to the dollar's modest gains and the expectation of a renewed supply surge from the United States that would offset OPEC production cuts which are taking 1.8 million barrels from the market each day until the end of the year.
Brent crude prices for April delivery, the global benchmark, were seen 9 cents lower from their Friday close at $67.41 per barrel while WTI contracts for the same month were marked 6 cents lower at $63.85 per barrel.