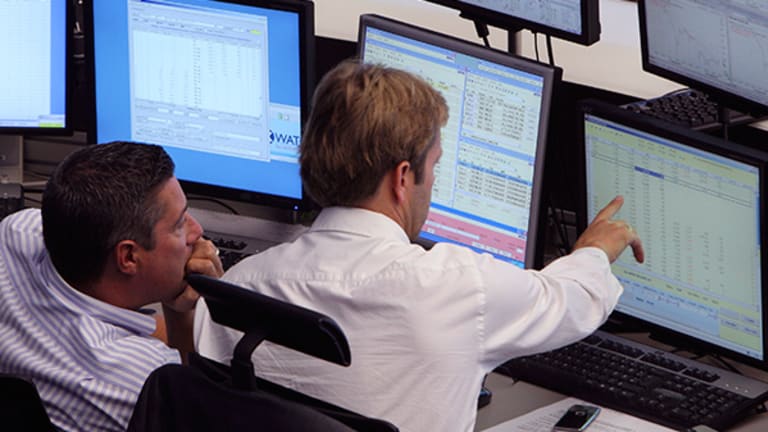 U.S. Futures Are Bouncing Back, After Brexit
On Tuesday night, U.S. futures continued to rise as markets show signs of a post-Brexit recovery.
On Tuesday night, U.S. futures continued to rise as markets show signs of a post-Brexit recovery.
U.S. futures continued to rally Tuesday night after an impressive performance Monday that signaled Wall Street is ready to shake off its post-Brexit malaise.
Futures markets were back in the green Tuesday with the Dow Jones Industrial Average and Nasdaq each rising 0.3% and the S&P 500 climbing 0.2% as of 9:45 p.m. EDT.
While futures markets are not necessarily a harbinger of what's to come in market trading, Tuesday night's rally may have been a signal that investors are ready to move on from the downturn caused when British voters decided to nix continued membership in the European block.
U.S. indices closed Tuesday trading in the green across the board with the Dow rising 1.6%, the Nasdaq climbing 2.1% and the S&P gaining 1.8%.
World markets also showed signs of recovery, with the Shanghai Composite Index climbing 1.5% and the Nikkei rising 0.7%. The Hang Seng was the lone Asian index in the red, falling 0.3%. In Europe, indices were up across the board. Even the FTSE 100 in London was showing signs of recovery, rising 2.6% on the day. 
Gold has been the safe haven investment since the post-Brexit selloff started Friday, but Tuesday's market recovery hurt the yellow metal with New York gold spot prices falling $6.60 to $1,320.75 an ounce.
In market news, shares of Nike  (NKE) - Get Report fell sharply in after-hours trading following the release of the sports apparel maker's fiscal fourth-quarter earnings results. The Beaverton, Ore.-based company beat bottom line expectations reporting earnings of 49 cents per share versus Wall Street's 48 cent per share expectations. However, revenue of $8.24 billion was up 6% year over year, but failed to meet analysts' consensus $8.28 billion estimates. 
In other after-hours market news, Toyota  (TM) - Get Report announced that it was recalling 482,000 vehicles due to an airbag safety issue that may cause the safety devices to inflate on their own over time. The recall includes 2010 through 2012 model Prius and Prius Plug-In vehicles as well as 2011 and 2012 Lexus CT 200h vehicles.
Finally, crude prices were climbing Tuesday night as the commodity also showed signs of a post-Brexit recovery. Industry standard Brent crude futures for August delivery were up $0.24 to $48.82 per barrel, while West Texas crude contract for August delivery were up $0.37 to $48,22 per barrel.