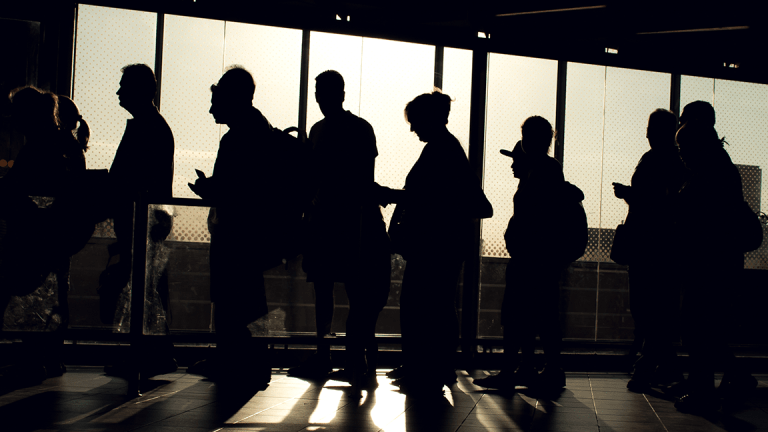 3 Key Numbers in the U.S. Jobs Report for May
The U.S. adds 223,000 jobs in May, higher than forecasts.
The U.S. adds 223,000 jobs in May, higher than forecasts.
The Bureau of Labor Statistics released the U.S. jobs report for May on Friday, June 1. Here are the three key numbers you can't miss. 
The U.S. economy added 223,000 jobs in May, trouncing economist's expectations of 190,000 new jobs.
Unemployment dropped to 3.8% in May, an 18-year low, from 3.9% a month earlier. 
Hourly earnings year over year rose to 2.7% from 2.6%.
"Today's jobs numbers pack a wallop. Unemployment has submerged to a level not seen since the year 2000, and we're seeing outsized job growth in sectors like manufacturing and construction that suggest the economy is firing on all cylinders," said Mike Loewengart, vice president of investment strategy at E*TRADE. "Yet with significant year-over-year wage gains, the inflation fears of February could pick up steam again, which could bring a chorus of Fed hawks squawking for more rate hikes. These numbers could serve as a wakeup call that our economy is hustling despite geopolitics, but that could also bring added volatility as market participants adjust their expectations for increased Fed action."
Stock futures were rising following the release of the numbers. But they had received a boost earlier Friday after Donald Trump sent a tweet that said he was "looking forward" to the release of the jobs data.
"While the president's Tweet ahead of the employment report release (saying he was 'looking forward to seeing' it) might be explained away as not specifically mentioning that payroll gains would be better-than-expected, it doesn't look good in any case," said Mark Hamrick, senior economic analyst at Bankrate.com. "We know that tradition dictates that presidents are given a preview of the report the day earlier. As has been said so many times by the president's supporters as well as his critics, this is another case where it would be better for President Trump to spend his time doing something other than Tweeting."