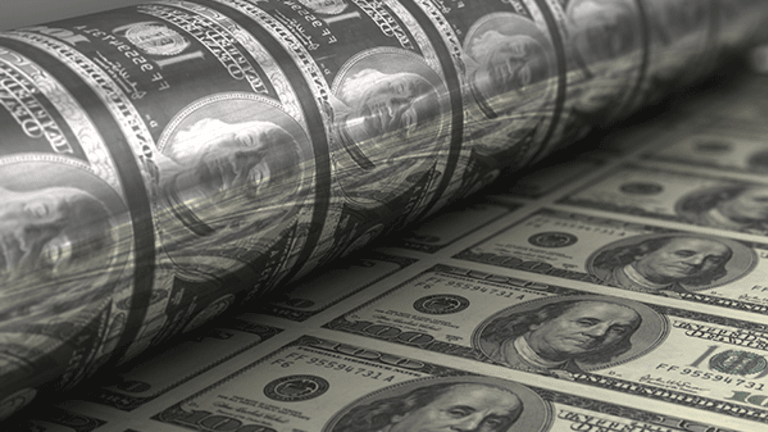 A Top Trade Adviser for Trump Thinks the Euro Is 'Grossly Overvalued'
The U.S. dollar extended declines Tuesday as a result.
The U.S. dollar extended declines Tuesday after a key trade adviser to President Donald Trump told Britain's Financial Times that the European single currency was "grossly overvalued".
Peter Navarro, who heads the President's National Trade Council, said the euro was an "implied Deutsche mark" and accused Berlin of exploiting its weakness to benefit exports. He also said that Europe's biggest economy was interfering in Transatlantic Trade and Investment Partnership (TTIP) talks between the U.S. and the EU.
"A big obstacle to viewing TTIP as a bilateral deal is Germany, which continues to exploit other countries in the EU as well as the US with an 'implicit Deutsche Mark' that is grossly undervalued," Navarro said told the paper. "The German structural imbalance in trade with the rest of the EU and the US underscores the economic heterogeneity [diversity] within the EU - ergo, this is a multilateral deal in bilateral dress."
The dollar fell more than 0.4% against a basket of six global currencies after the comments were published, extending a decline from the 100.26 level it was trading at during Asia dealing. 
The euro, meanwhile, was marked 0.6% higher against the greenback at 107.59, although a portion of that advance was linked to earlier data from Eurostat which showed consumer prices accelerating at 1.8% the month, the fastest pace in nearly four years.
The extraordinary attack also belies persistent -- and public -- attempts by Germany's Bundesbank to convince the European Central Bank to unwind its policies of negative rates, quantitative easing and liquidity programs which have had a profound downward impact on the value of the single currency. The euro has fallen some 22.59% against the dollar since markets began pricing in the ECB's quantitative easing plans in May of 2014. 
In fact, shortly after that May 2014 signal, Weidmann said that "increasing competitiveness through weakening of the euro should not be the purpose of the single currency" and added that "a strong Europe and a strong euro go together."