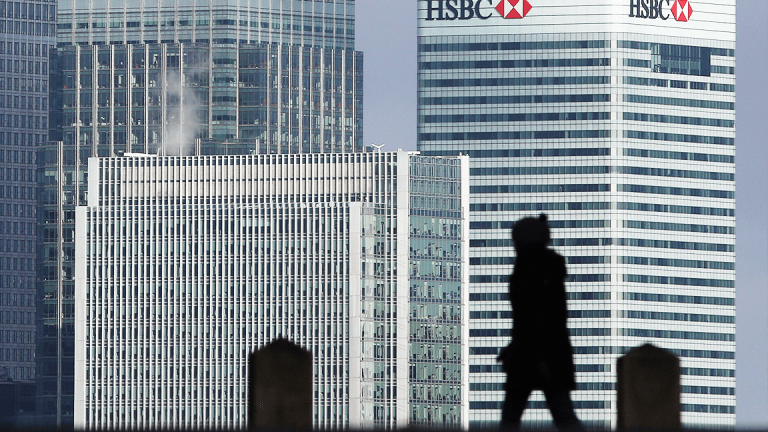 US Banks Kick Off Earnings Season: Citigroup, JPMorgan and Wells Fargo in Focus
U.S. banks are set to return billions to shareholders, and lead markets higher in to the second half of the year, as the economy continues to improve and the Fed maintains is interest rate hike targets.
It's report card time.
The U.S. corporate earnings season kicks off Friday with key updates from four of the country's biggest lenders, fresh off the results of Federal Reserve stress tests that have given them room to boost dividends and increase share buybacks.
The four banks reporting -- Citigorup (C) - Get Citigroup Inc. Report , Well Fargo (WFC) - Get Wells Fargo & Company Report , PNC Financial (PNC) - Get PNC Financial Services Group Inc. (The) Report and JPMorgan Chase (JPM) - Get JP Morgan Chase & Co. Report -- have announced just under $65 billion in share buybacks this year, following the two-stage stress test that cleared their plans for capital returns, and announced an average dividend increase of around 15.25 cent per share. FactSet suggests the banking and financial sector has the best potential for market outperformance in the second half of the year.
Action Alerts Plus holding JPMorgan topped Street estimates with a second quarter bottom line of $2.29 per share, beating the $2.22 consensus and per share on revenues of $27.8 billion. JPMorgan's announced buyback was tabbed at $20.7 billion and its dividend was lifted by 24 cents to 80 cents a share.
JPMorgan shares were marked 1.26% higher from their Thursday close in New York, indicating and opening bell price of closed at $108.20 each, a move that would extend its weekly gain past 4.3%.
Citigroup booked second quarter earnings of $1.63 per share, beating the $1.57 per share estimate, on revenues of 18.47 that narrowly missed the consensus forecast.  Citigroup unveiled a $17.6 billion share buyback following its stress tests all-clear, and increased its dividend to 13 cents to 45 cents a share. 
Citigroup shares fell 1.11% $67.75 each, a move that extends its year-to-date decline to around 9%
Wells Fargo was the big miss of the quarter, with earnings for the three months ending in June coming in at 98 cents per share, shy of the $1.13 estimate, on overall revenues of $21.8 billion. Warren Buffett-backed Wells Fargo has a $24.5 billion share buyback in place and recently lifted it dividend by 4 cents to 43 cents a share.
Wells Fargo slipped 2.91% in pre-market trading to $55.40 following the results, extending its year-to-date decline to 10%.
PNC Finacial, the smallest of the four lenders reporting today, posted second quarter earnings of $2.72 per share, up nearly 30% from the same three-month period in 2017, on revenues of 4.3 billion. The Pittsburgh, Pa.-based bank has a 2 billion share buyback in place and lifted its dividend by 20 cents to 95 cents per share.
PNC traded 0.88% higher in pre-market trading, changing hand at $139.20 each, a move that would trim its year-to-date decline to just over 3%.
The S&P 500 Financial sector subindex has risen 2.8% since nearly all of the 35 lenders that underwent the Federal Reserve's stress tests were given the nod to potentially pass on higher dividend payments and buybacks to their investors on June 28.
The second stage of the Fed's tests, which looked at both the quality of the capital held on lenders' balance sheets and probed the management and systems in place to whether a sharp global recession and surge in domestic unemployment, declared that all but four of the 35 banks tests were cleared to go ahead with planned capital returns. Analysts at KBW estimate the biggest six banks could increase returns by around $80 billion as a result of the Fed's approval.
U.S. companies are set for one of the strongest quarterly earnings seasons in a decade, according to FactSet estimates, as surging economic growth, rising oil prices and Republican-led tax cuts continue to boost corporate America's collective bottom line.
With the Atlanta Federal Reserve's GDPNow forecast suggesting a 3.8% second quarter growth rate, a figure that falls largely in-line with the Wall Street consensus, U.S. earnings estimates have improved by 0.8% over the three months ending in June, FactSet predicts, with firms in the energy, telecoms, and IT sectors likely to lead the second quarter scorecard. That translates to an annual earnings growth rate of 20%, down from the 24.8% recorded in the first three months of the year but still the second best quarter since late 2010.
On a final note, go inside the future of Wall Street with Stifel's CEO Ron Kruszewski. Watch below.