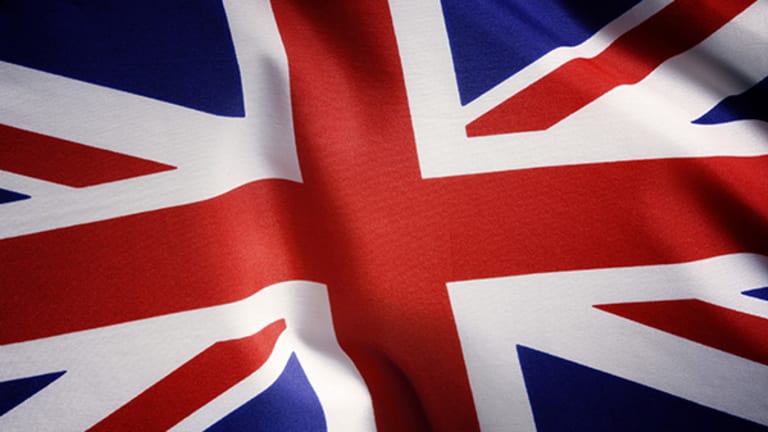 U.K. Second-Quarter GDP Growth Confirmed at 0.6%
Construction output is revised downwards in the Office for National Statistics' second take on the data.
The U.K. economy expanded by double the rate of the eurozone in the second quarter, Britain's national statistics office confirmed in its second take on the data.
The Office for the National Statistics confirmed a 0.6% quarterly growth rate, taking the annual pace of expansion to 2.2%. The figures, which capture the period falling largely before the U.K.'s June 23 vote to leave the European Union, came in above initial expectations for 0.4% expansion and compares with first-quarter growth of 0.4%.
The report backs the government's assertion that Britain is entering the Brexit morass from a position of relative strength though data since the vote has been mixed. Most recent evidence has suggested consumer demand is holding up well, with sunshine galvanizing shoppers, though forward-looking purchasing managers' indices for the construction, manufacturing and services sectors have showed weakness, as have industrial and manufacturing output figures.
Amid Brexit-slowdown worries the Bank of England on Aug. 4 chopped a quarter-point off its benchmark rate, expanded its program of bond buying and suggested further easing may follow.
The pound was recently up 0.11% against the U.S. dollar at $1.3207 as Friday's report makes that marginally less likely.
But Capital Economics' U.K. economist Scott Bowman said that "growth looks set to slow significantly as the vote to leave the EU takes its toll, especially on investment."
"We think that growth will fall to around zero in Q3 and Q4, as uncertainty about future trading relationships hits investment," he added.
A breakdown of the Office for National Statistics numbers shows that construction output fell by 0.7%, down 0.3 of a percentage point from a previous estimate. The service industries expanded at a quarterly pace of 0.5%, unchanged from the ONS's previous estimate, and production output rose by an unrevised 2.1%.
The second-quarter growth compares with eurozone growth of 0.3%, down from 0.6% in the first half, which put the eurozone's annual growth rate at 1.6%, down from 1.7% in the first quarter
The FTSE 100 was recently down 0.02% at 6,815.23 as European investors wait for Federal Reserve boss Janet Yellen to address the Jackson Hole economic symposium.
U.K. 10-year government bond yields were down 1 basis point at 0.56%.