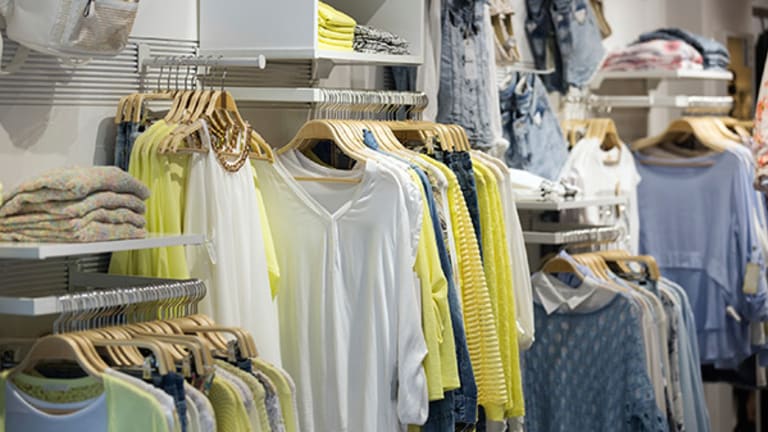 U.K. Retail Sales Stagnate in September, Defying Expectations of Growth
The government data put the quarterly growth rate above the second-quarter level, though economists see challenges ahead.
An expected pickup in U.K. retail sales failed to materialize in September, though economists suggested  the industry remains on a solid footing.
Sales were flat in September from a month earlier, defying consensus expectations for 0.4% growth, after a 0.2% decrease in August. On the year, sales growth slowed to 4.1% from 6.6%, well under the 4.8% forecast.
The Office for National Statistics report follows brighter-than-expected August retail sales data and  September figures from the GfK research institute showing U.K. consumer confidence back at pre-Brexit vote levels.
 ONS senior statistician Kate Davies noted that the "underlying trend is one of strength, suggesting consumer confidence has remained steady since June's referendum. There was some variation between store types, clothing stores saw a fall in the quantity bought in part due to rising prices and a warmer than average September."
The ONS said sales volumes from food stores rose by 2.9% year-on-year as prices decreased by 1.8%, while sales from textile, footwear and clothing stores declined by 5.4% as prices rose 0.4%.
The information meshed with Tuesday consumer price data, which attributed a larger-than-expected 1% September inflation rate in part to rising clothes prices.
Capital Economics U.K. economist Ruth Gregory noted that the ONS retail sales report put the quarterly retail sales growth rate at 1.8%, up from 1.1% in the second quarter, while PricewaterhouseCoopers chief economist John Hawksworth also said  the "underlying trend is still reasonably strong."
Gregory noted that "some moderation in quarterly retail sales growth will surely occur ahead. Although the economy should avoid recession, it has certainly slowed, which should lead to softer employment and wage growth. What's more, the 15% or so drop in sterling is set to push inflation above 2% next year, and above 3% in 2018, eating into consumers' real spending power."
However, she said an  expected additional Bank of England rate cut, following its quarter-point reduction to the benchmark rate on Aug. 4, along with government stimuli measures in its so-called Autumn Statement should mitigate the slowdown.
The disappointing September retail sales numbers come as the pound hovers near multi-decade lows against the dollar after both the U.K. government and  EU counterparts this month hardened their stance about the potential terms of Britain's retreat from the bloc.
A "hard" Brexit is perceived to be the economically most damaging for the U.K. and associated worries may yet feed through into consumer sentiment. The GfK consumer confidence barometer for October, due out around month's end, will be closely scrutinized for any evidence that the political mayhem is panicking shoppers.
The pound was recently down 0.20% against the dollar at $1.2260.
U.K. 10-year government bond yields were recently up 3 basis points at 1.11%.
Retail stocks were mixed, with leading grocer Tesco down 1.4% but nearest listed rival Sainsbury little changed. FTSE 100 clothing retailers Next and Marks & Spencer were both down only marginally.