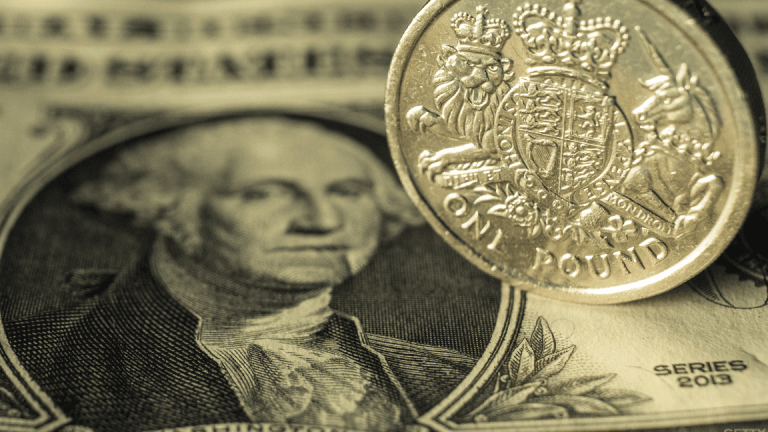 U.K. Reaches Deal on Irish Border, Setting Up EU Trade Talks; Pound Jumps
The pound extended gains Monday amid reports of a deal with Ireland that could unlock Brexit talks.
Britain has agreed terms with officials in Dublin on the issue of a hard border between Northern Ireland and the Republic of Ireland that could unlock Brexit talks with the European Union and move the negotiations onto future trading relationships.
The deal, which has been reported by multiple media groups, comes as U.K. Prime Minister Theresa May meets European Commission President Jean-Claude Juncker in Brussels in a last-ditch attempt to agree terms of the so-called 'divorce bill' that Britain will pay as part of its decision to leave the bloc.
Ireland's Prime Minister, Leo Varadkar, Tweeted Monday that he would make a formal statement on the issue later in the day.
The pound was marked 0.4% higher against a surging U.S. dollar to change hands at 1.3532, within touching distance of the post-Brexit vote high of 1.3659 reached in mid September. 
EU officials have been unwilling to move Brexit talks to the next stage unless an agreement on the Irish border -- which exists between a U.K. territory and an EU member state as part of the internationally brokered Good Friday Agreement in 1998 -- could be established alongside a monetary commitment from May's Conservative-led government.
More of What's Trending on TheStreet: