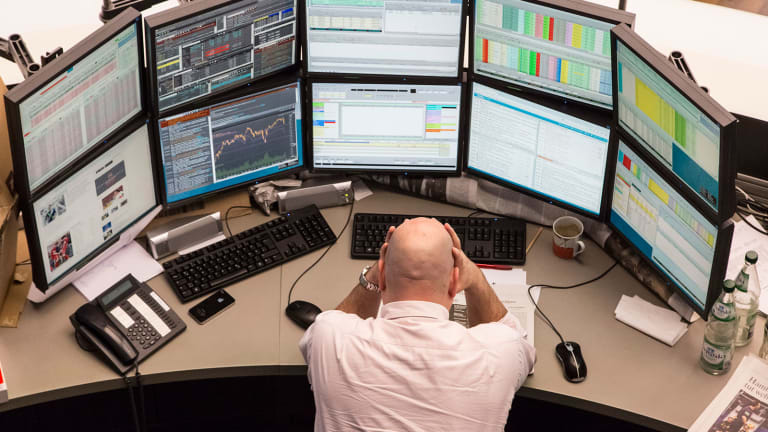 U.K. Gilts Hit Record Low Yield Amid Resurgent Bond Rally
Fixed income markets find late-year demand as investors get defensive following a record equity run.
Short-term U.K. government bond yields fell to a record low Thursday as fixed income investors built defensive positions into the final trading days of the year.
Benchmark two-year Gilt yields fell to 0.03%, the lowest on record, during early Thursday trading, albeit in holiday-thinned volumes while similarly-dated German government bonds, known as schatz, were marked at -0.83%, just one basis point from the record low it reached briefly in late Wednesday trading. 
The bullish tenor to global fixed income markets was ignited by much stronger-than-expected demand in yesterday's auction of $34 billion 5-year Treasury notes and a surprisingly soft reading for pending U.S. home sales in the month of November.
European investors were also on the defensive amid concern that Italy's planned rescue of Banca Monte dei Paschi di Siena (BMDPY) might require more than the €20 billion in extra borrowing the government authorized last week.  
Italy's 10-year bond yields, however, fell to a two-week low of 1.79% even as the country's treasury prepped for an €6.75 billion auction of 8 and 10-year paper later in the session. 
The moves have put downward pressure on benchmark 10-year bund yields, which fell 4 basis point to 0.17% Thursday against a similar decline for 10-year Treasury yields, which slid to 2.47%. The extra yield, or spread, that investors earn by owning Treasuries over bunds is now 2.3%, just 7 basis points shy of the record 2.37% reached earlier this month.