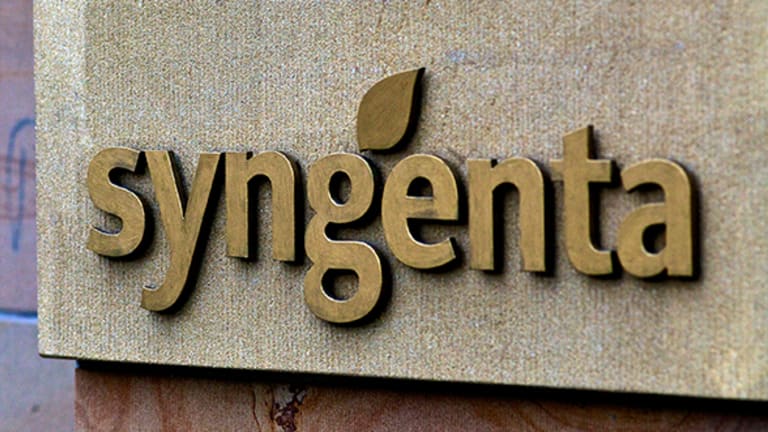 U.K. Finishes Alone in the Red as German, French Stock Benchmarks Rise on Strong PMIs
Syngenta closes down almost 6% after ChemChina missed an EU takeover deadline, while Italian lender Monte dei Paschi gains 28% on hopes of a rescue deal.
Europe's continental stock markets edged higher Monday,  boosted by reassuring euro zone purchasing managers' indices and good news out of Spain, leaving the U.K. alone in the red following a report that British industrial orders had declined.

Frankfurt's DAX ended the day up 0.56% at 10,770.68, in Paris the CAC 40 closed 0.43% higher at 4,555.76, while London's FTSE 100 slid 0.38% to 6,993.55.

Spain's IBEX 35 was the stand out performer, climbing 1.27% on expectations that the country's 10-month political deadlock would end after opposition parties agreed not to block the reappointment of conservative leader Mariano Rajoy.
Frankfurt benefited from the release of preliminary purchasing managers index (PMI) figures by Markit, which showed the German composite index for October rose to 55.1, up from 52.8, and well ahead of forecasts of 53.2. The French composite PMI was less encouraging, slipping to a two month low of 52.2, from 52.7, though the French manufacturing component soothed potential worries as it rose to a 10-month high of 51.3, up from 49.7.  Preliminary euro zone PMIs all rose more than expected on the back of the German growth.
"The improvement in services in Germany is particularly encouraging as this had been an area of concern recently," noted JPMorgan equity strategist Julien Lafargue.
Britain's economic news was less encouraging after a Confederation of British Industry survey of manufacturers found that the balance of orders had fallen to -17 over the past month, down from -6 a month ago.
At the company level, healthcare machines maker Philips ended Monday up 4.4% after reporting a sharp rise in profitability that left it with a 14% increase in third-quarter Ebita, at €649 million ($705 million), despite a modest 1% increase in sales to €5.9 billion.
Syngenta (SYT) fell 5.8% to close at 397.50 Swiss francs ($400.11) following news from the EU that ChemChina had missed a deadline to offer concessions to regulators to ease the passage of its $43 billion bid for the Swiss agricultural inputs maker.
Aixtron (AIXG) also had China-related woes to blame for its 12% decline to €5.08, after Germany's Economic Ministry said it had re-opened its review of the robot maker's takeover by Grand Chip Investment, the German arm of Fujian Grand Chip.
In Italy, troubled bank Monte dei Pashci di Siena (BMDPY) rose just over 28% on expectations that its board will approve a rescue plan that would strengthen the bank's balance sheet by selling about €5 billion of new stock and €28 billion of bad loans.
Brent Crude traded lower Monday at $50.60, down 2.28% on its Friday close as traders fretted  that OPEC plans to cut production could be undermined after Iraq said it would not sign up to a deal.