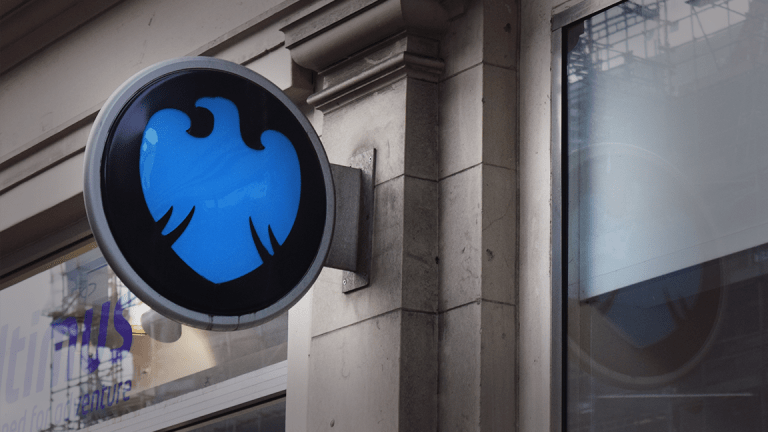 Barclays Plc  (BCS) - Get Barclays PLC Sponsored ADR Report  CEO Jess Staley has been fined nearly $1 million by Britain's financial market watchdog Friday for his role in trying to flush out an anonymous whistleblower inside the bank.
The U.K. Financial Conduct Authority said Staley failed to act with "due skill care and diligence" in his response to an unsigned letter written by a Barclays employee in 2016 that criticised that questioned the hiring of a banker that had, at one point, worked with Staley. The £642,430 penalty ($870,500) fine represents around 10% of Staley's overall pay package, the FCA said, and included a 30% 'discount' based on his agreement to settle the investigation early. 
"Mr Staley breached the standard of care required and expected of a Chief Executive in a way that risked undermining confidence in Barclays' whistleblowing procedures," the FCA's executive director of enforcement and market oversight, Mark Steward, said. "Chief Executives must act with a high degree of care and prudence at all times. Whistleblowers play a vital role in exposing poor practice and misconduct in the financial services sector. It is critical that individuals are able to speak up anonymously and without fear of retaliation if they want to raise concerns."
Barclays shares were marked 0.37% lower during mid-day trading in London and changing hands at 213 pence each, a move which trims its year-to-date gain to just under 5%.
Staley survived a shareholder move to remove him from his post at the bank's annual general meeting last year after the CEO apologized for the incident and the Barclays board concluded that Staley had "honestly, but mistakenly" believed he could identify the whistleblower.
"I have consistently acknowledged that my personal involvement in this matter was inappropriate, and I have apologised for mistakes which I made," Staley said in a statement published by the bank Friday. "I accept the conclusions of the Board, the FCA, and the (Prudential Regulation Authority), following their respective investigations, and the sanctions which they have each applied."