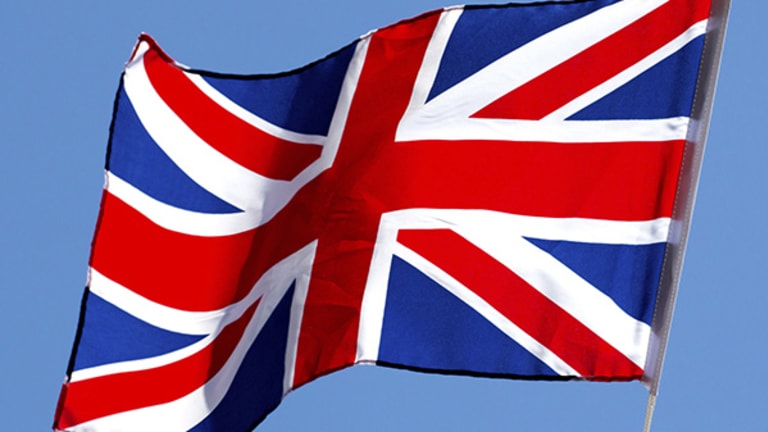 U.K. Economic Growth Tops Forecasts in Second Quarter
Preliminary GDP figures suggest the economy is better placed than previously thought to weather a post-Brexit-vote slowdown.
The U.K. economy expanded faster than expected in the second quarter, offering some comfort that the country is confronting a post-Brexit-vote slowdown from a position of relative strength.
Preliminary figures from the Office for National Statistics found that the economy expanded by 0.6% on the quarter, whereas analysts forecasts had ranged from 0.3% to 0.5%, with a Bloomberg poll pointing to the higher number as the consensus estimate. On the year the economy grew by 2.2%, faster than the 2.1% growth expected.
The GDP data compares with expansion of 0.4% and 2.0% on the quarter and on the year, respectively, in the first quarter.
The industrial sector had a strong quarter, with output rising by 2.1% on the quarter. The services sector gained 0.5% but the construction industry contracted by 0.4%.
Capital Economics cautioned that separate data suggested that growth had slowed sharply since the start of the second quarter.
"Today's UK GDP figures showed that growth held up well in Q2 despite the uncertainty created by the run-up to the referendum, but this appeared to be driven completely by a surge in April - boding poorly for growth in Q3," the economists said.
The data also follow worrying evidence of rapidly deteriorating post-Brexit-vote confidence from a CBI industry association survey on Monday and Markit Economics' purchasing managers' indices on Friday. Markit said on Friday those indices pointed to 0.4% third-quarter economic contraction.
Bank of England policy maker Martin Weale was quoted in the Financial Times yesterday as saying the Markit data had made him rethink his previous view that central bankers needed more evidence before embarking on a new round of monetary easing.
The central bank next meets on Aug. 4 and Governor Mark Carney has previously signalled that monetary stimuli are expected.
The pound was recently down 0.18% against the dollar at $1.3107, and the yield on the 10-year U.K. government bond was down 3 basis points at 0.79%.
The FTSE 100 was recently up 0.37% at 6,748.78.