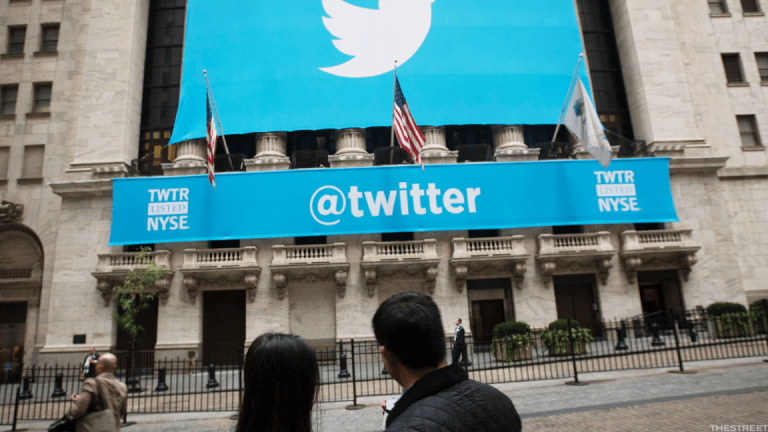 Twitter Wavers After Revealing $1 Billion Convertible Bond Offering
Twitter will use its inclusion into the SP 500 index to raise around $1 billion in new cash from a convertible bond offering, the company says.
Out of left field. 
Twitter Inc.  (TWTR) shares were rising slightly but had been lower Wednesday, June 6, after the microblogging website unveiled plans to raise $1 billion through a convertible bond issue following its inclusion into the S&P 500 later this week.
Twitter said the bonds would be "convertible into cash, shares of Twitter's common stock, or a combination thereof, at Twitter's election" and priced based on market conditions. It also said it will allow initial buyers to purchase an additional $150 million of the six-year note offering. Twitter will replace Monsanto Co. (MON) in the S&P 500 benchmark after the group's $63.5 billion merger with German chemicals group Bayer AG closes on Thursday June 7. 
"As previously announced, Twitter will be added to the S&P 500 undefined effective prior to the open of trading on June 7, 2018," the company said in a statement. "Twitter has been advised by the initial purchasers that, to facilitate clients' requests in the ordinary course of business, they and their affiliates expect to engage today in significant buying and selling activity involving Twitter's common stock in connection with that addition."
"This activity could also cause or avoid an increase or a decrease in the market price of the common stock and the notes," the company cautioned.
Twitter shares were up 0.5% to $40.01.
Tech stocks comprise the largest portion of the S&P 500's daily movement, with a 25.78% weighting on the benchmark, up from 23.78% at the end of last year. By some estimates, the weighting is the highest since the one-year peak achieved just prior to the dot-com collapse in late 2000.
Over on sister publication RealMoney Pro, one of the TheStreet's technical experts, Timothy Collins, argues the shares could continue their extraordinary run deep into the second half of the year.
"The microblogging service has found a foothold with buyers and I don't think it lets it go in 2018," he wrote late last month. The weekly chart showcases not only a strong trendline higher, but now a bullish consolidation pattern in the form of a cup and handle. Shares have pushed higher for roughly six months before spending the last two in a small pullback.