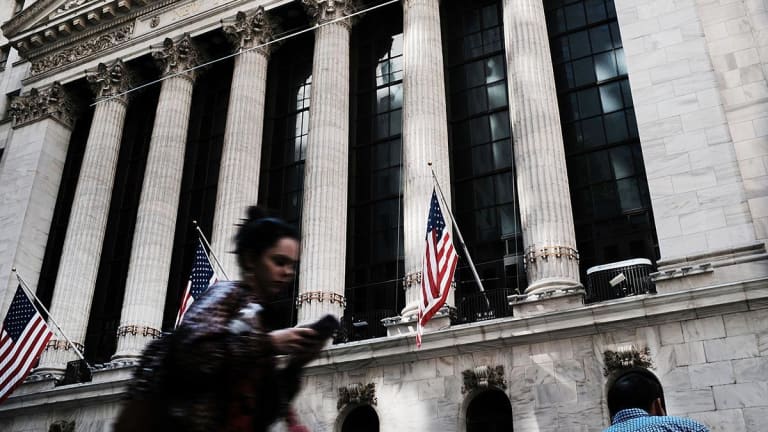 Tuesday Turnaround: Oil Holds Steady, Roku Outperforms and Tesla Sinks
Tesla, Roku and oil are hogging the headlines on Tuesday.
Ready for a beer and a hot dog?
Before you start celebrating, make sure to catch up on the headlines in the market on Tuesday, July 3.
Just because the market closed early, doesn't mean you're off the hook.
Oil 
Shares of major oil companies, such as Exxon Mobil Corp. (XOM) - Get Exxon Mobil Corporation Report and Chevron Corp. (CVX) - Get Chevron Corporation Report rose even as oil prices in the U.S. fell slightly to $73.85 a barrel. A Reuters report said Libya declared force majeure on some of its crude exports.
Saudi Arabia is reportedly ready to boost output, which means that the country would tap into its spare oil production capacity to ensure balance in the market.
Roku 
Oppenheimer is feelin' bullish going into the holiday. Analysts boosted Roku Inc. (ROKU) - Get Roku, Inc. Class A Report to outperform from perform. 
It also raised its price target to $50. As the market closed, Roku was trading around $45. It was up over 5%.
Over the past three months, Roku's soared over 41%. 
TheStreet's Brian Sozzi spoke to Roku's CFO, Steve Louden, in May.
The streaming giant had just posted and beaten its first quarter earnings.
"This is a secular transformation from legacy TV to streaming, and it's still early days—but it just goes to show the overall scope of the trend," Louden says. "Not only do we believe that all TV will be streamed, [the trends are such] that all TV advertising will be streamed."
Tesla
Tesla Inc. (TSLA) - Get Tesla Inc Report may have had a good day on Monday, July 2, but things have taken a turn for the worse.
Business Insider UK reported on Tuesday that Tesla engineers didn't run critical braking and rolling tests because of the push to hit the 5,000 production target. A reporter was able to get a document that it claimed came from the Fremont, Calif., Tesla factory.
"Every car we build goes through rigorous quality checks and must meet exacting specifications, including brake tests. To be extremely clear, we drive every Model 3 on our test track to verify braking, torque, squeal and rattle. There are no exceptions," said a Tesla spokesperson in an email to TheStreet.
Analysts remain unconvinced about Tesla, despite it beating its production target on the Model 3.
Will Tesla actually hit its $500 run at this rate? Are bullish analysts wrong?
Is that enough reading for you to get through July 4?
Enjoy the holiday.