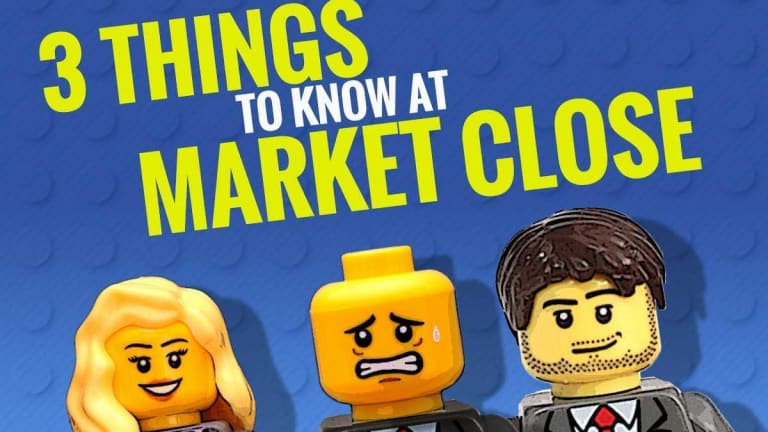 Tuesday Turnaround: If the Market Ain't Happy, Ain't Nobody Happy
Here's what you're missing on TheStreet.
The market is expressing its displeasure at the uncertainty surrounding the U.S.-China trade truce. 
The Dow plunged 800 points at its low on Tuesday, Dec. 4.
I know it's been a scary day and it might be time for some self-care after you leave the office, so let me keep this short and sweet. 
Jim Cramer Weighs In on the Trade Truce
Earlier Tuesday morning, TheStreet reported that White House officials attempted to add specifics to the headlines generated from the weekend's trade summit between President Donald Trump and Chinese President Xi Jinping, with economic adviser Larry Kudlow saying he expected certain tariffs on goods heading into China to "fall to zero" and the nation's broader commitment to removing barriers to accelerate under Xi's supervision. However, confusion over the start date for the 90-day truce agreed to on Saturday -- which the White House said was Dec. 1 while China insisted didn't apply until the new year -- and the fact that no commitments from either side were put in writing, encouraged some investors to fade Monday's Wall Street rally.
President Trump weighed in on the dispute Tuesday morning.
Meanwhile, investors were rattled Tuesday by a move in U.S. bond markets that could signal slowing growth in the world's largest economy and taint the bullish sentiment provided by the apparent breakthrough in U.S.-China trade talks.
Here's what Jim Cramer's watching as Wall Street reacts to the trade truce.
 Is Apple OK?
TheStreet contributor Richard Suttmeier broke down Apple's bad day.
Apple's (AAPL) - Get Report downside risk accelerated following its latest earnings report released on Nov. 1. There seems to be a concern about iPhone demand for the holidays. Also the fact that the company will no longer offer a bean count on model sales is causing investor concerns.
Apple began the fourth quarter setting its all-time intraday high of $233.47 on Oct. 3. Before setting this high, the 12x3x3 weekly slow stochastic reading provided a warning. Remember that stochastic readings scale between 00.00 and 100.00 and a reading above 80.00 means the stock is overbought. Apple's reading was above 90.00 between the weeks of Aug. 24 and Sept. 14, which I describe as an "inflating parabolic bubble." This has been an accurate warning to reduce holdings for any stock all year long.
The weekly chart for Apple is negative but oversold with the stock below its five-week modified moving average of $193.59. The stock is well above its 200-week simple moving average, which is the "reversion to the mean" at $141.36. Note how the "reversion to the mean" was a buying opportunity between the weeks of May 6, 2016 and July 1, 2016 when the average was around $93.30. Between May 2015 and June 2016, Apple declined by 33%, which is possible going into 2019. The 12x3x3 weekly slow stochastic reading is projected to end this week declining to 17.67 down from 22.30 on Nov. 30 falling below the oversold threshold of 20.00.
AMD as a 'Buy the Dips' Stock
TheStreet contributor Jonas Elmerraji discusses Advanced Micro Devices (AMD) - Get Report . 
AMD has been grabbing investors' attention for a while now, thanks in part to this stock's status as one of the best-performing S&P 500 components in recent years. As volatility has poured back into the market in 2018, AMD has been a bellwether of sorts for the entire technology sector.
That's actually a very good thing for tech bulls.
After correcting painfully since the start of October, AMD's rally looks like it's back on track from a technical standpoint -- and that could be setting the stage for higher ground in the final stretch of the year. 
The big takeaway from the last time we took a look at AMD still holds: Context is key to evaluating the correction in this stock. While AMD may have shed around 35% of its price tag between the start of October and the end of November, shares were still up nearly 80% in the 12 months leading up to Thanksgiving. That makes the depth of this stock's correction look less jarring.
Now, shares are up even more, thanks to a pretty textbook bounce off of trendline support. Shares caught a bid at support for the fourth time at the end of November, and they've managed to rally up to the top of their high-probability range.
And that's a wrap.
Don't forget that the market will not be open Wednesday, Dec. 5, in honor of the day of mourning for President George H.W. Bush.