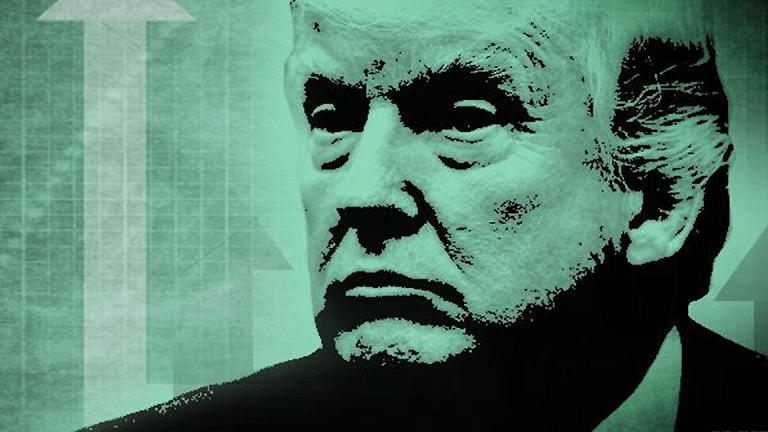 U.S. Added 157,000 Jobs in July, Missing Economists' Estimates
The Labor Department on Friday said nonfarm payrolls rose by 157,000 in July, missing the average estimate of 192,500 of economists in a FactSet survey.
The U.S. added fewer jobs than expected in July, as President Donald Trump's tax cuts fueled an economy with unemployment already close to an 18-year low. 
Nonfarm payrolls rose by 157,000, the Labor Department's Bureau of Labor Statistics said Friday in a statement. That figure fell shy of the average 192,500 estimate of economists in a FactSet survey, and also represented a slowdown from the 213,000 jobs added the prior month.
The disappointing report is unlikely to derail speculation that the Fed will raise interest rates twice more this year to prevent rapid inflation, according to Doug Clark, chief portfolio strategist at Prime Advisors, a fixed-income money manager overseeing about $18 billion of assets.
The Bureau of Labor Statistics revised data for May and June to add nearly 60,000 jobs not previously counted; including those, job gains have averaged 224,000 over the past three months.
"While the headline number was a little bit lower, the average that we've been experiencing shows that we're continuing to see strength in the job market," Clark said.
Trump said last week that the economy is in "amazing" shape, while the Federal Reserve in a statement this week described growth as "strong," an upgrade from its previous characterization of "solid."
Some economists have speculated in recent months that businesses are having a harder time filling posts as the unemployment rate shrinks, making new workers more scarce.
In June, that pressure was alleviated by a surge in the number of previously discouraged workers reentering the job market. But the number of reentrants fell in July by 287,000 to 1.8 million, according to the statement.
"It takes a way a little bit from the positive last month," Clark said.
Indeed, some of the drop in July's job growth may have been due to labor shortages, economists at Bank of America wrote Friday in a note to clients.
"For example, transportation and warehousing payrolls declined by 1,000 despite industry contacts reporting strong demand for truckers and drivers," according to the bank.  
The labor force participation rate, essentially the percentage of all people who are either employed or looking for a job, held steady in July at 62.9%.       
The unemployment rate, which had jumped in June to 4% from a low of 3.8% reached earlier in the year, fell back to 3.9%, as economists had predicted.
Average hourly earnings rose by 7 cents in July to $27.05, leaving wages up 2.7% over the past year, unchanged from the prior month's pace.
"We're having this nice, stable job growth, in a stable inflationary environment," Clark said.