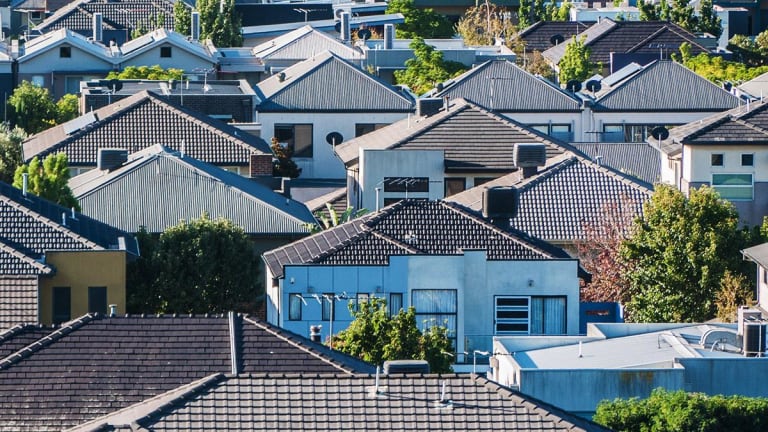 Trump's China Trade War Disrupts U.S. Mortgage Refinancing Boom
Mortgage applications decreased by 6.2% during the week ended Aug. 23, according to the Mortgage Bankers Association, disrupting a recent boom in refinancing activity spurred by falling U.S interest rates.
U.S. mortgage applications fell last week as home-loan rates rose for the first time in a month, with anxiety over President Donald Trump's ongoing trade sparking anxiety among investors.
Total applications decreased by 6.2% during the week ended Aug. 23, the Mortgage Bankers Association said in a press release.
Refinancing activity, which had been booming recently, fell by 8% as 30-year fixed mortgage rates rose. Loans for home purchases, meanwhile, slipped 6% from the prior week. 
"The ongoing trade dispute between the U.S. and China continued to generate uncertainty among investors," Joel Kan, the association's associate vice president for economic and industry forecasting, said in the press release.
Economists have been scrutinizing the housing market for signs of growth, especially with the average 30-year fixed mortgage rate falling below 4% in recent months for the first time since late 2017. The sector is typically one of the most sensitive to interest rates, spurring projections that an uptick is likely after the Federal Reserve moved last month to cut official U.S. borrowing costs for the first time in more than a decade.    
According to the association, the average contract rate for a conventional 30-year fixed mortgage rose to 3.94% last week from 3.9% the prior week. This time last year, the rate was around 4.6%. 
"The uncertainty created by the trade war and its impact on stock prices is likely to offset some of the positive impact of lower rates by making both lenders and potential borrowers more cautious," Ian Shepherdson, chief economist at Pantheon Macroeconomics, wrote Wednesday in a report.  
One drag on the housing market, according to Wall Street analysts, is that there's an unusually low number of homes currently for sale, leaving shoppers with fewer options and helping to keep prices elevated. 
According to the National Association of Realtors, the median price on an existing home in July was $280,800, or 4.3% higher than a year earlier. 
"The drop in rates this summer have not yet led to a significant boost" in applications for home-purchase loans, Kan said. "Uncertainty over the near-term economic outlook and low supply continue to be the predominance headwinds for prospective homebuyers." 
Refinancing applications, even after last week's drop, are still nearly triple levels from a year earlier, the association said.